Brent Lang & Emma Koziara Join Creative Marketing Agency Compadre
Compadre Welcomes Producer Brent Lang & Business Development Coordinator Emma Koziara
Back
Brent Lang & Emma Koziara Join Creative Marketing Agency Compadre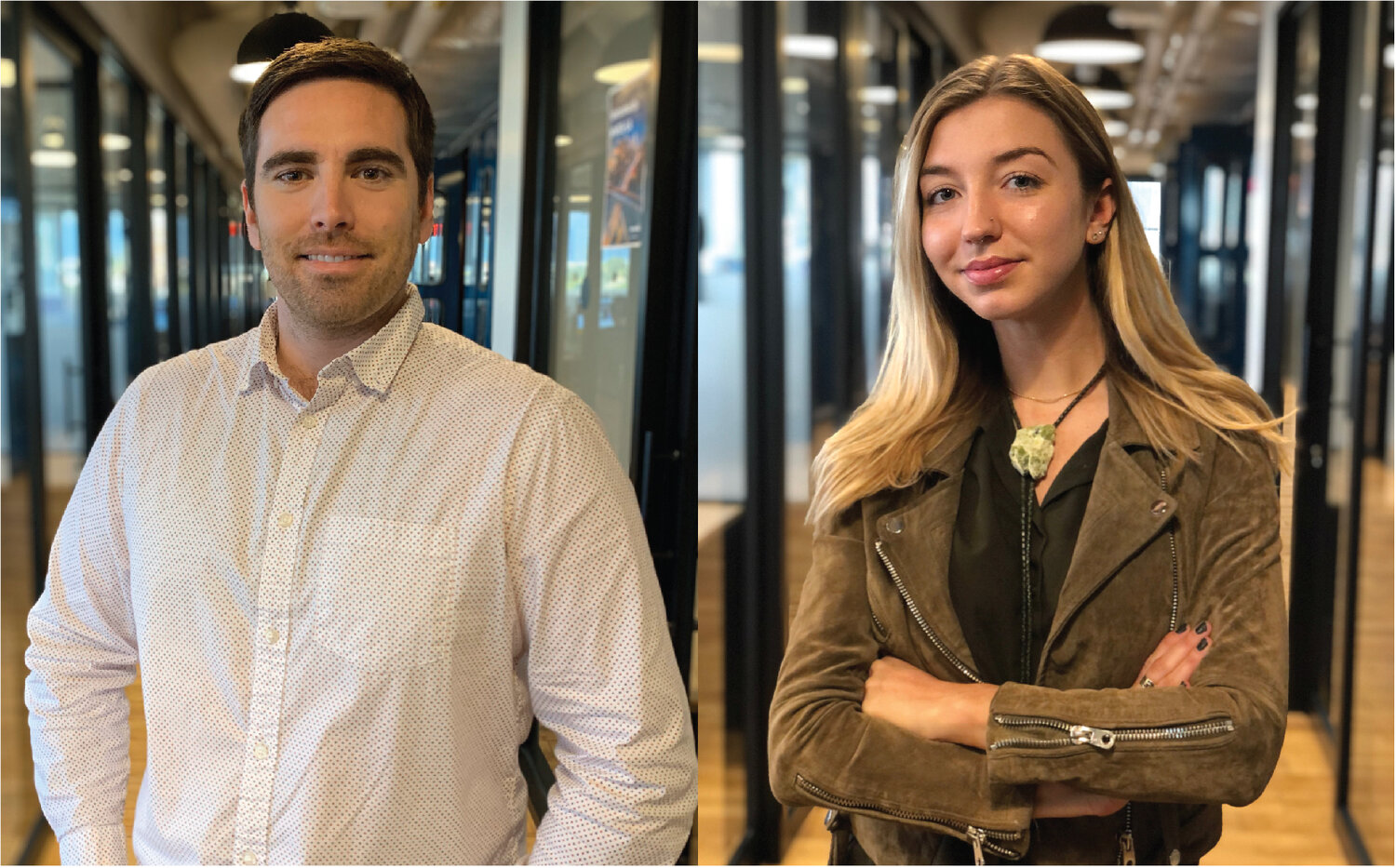 As 2019 comes to a close, we're excited to announce the addition of two new team members, Producer Brent Lang and Business Development Coordinator Emma Koziara. 
Along with handling project management, Lang will also be responsible for client communications and resourcing, while Koziara will play an integral role in building the agency's client base through researching new business opportunities and identifying growth opportunities.
Prior to bringing his talents to Compadre, Brent served as producer at Digital Kitchen, where he produced and AD'd on projects with a range of clients, from Coca-Cola to Matthew McConaughey. While he's not quite the most interesting man in the world, Brent is generally the most interesting person in sparsely populated rooms and has an uncanny knack for recalling obscure movie lines verbatim.
An advertising and marketing major from Syracuse University, Emma joins Compadre by way of Zenith Media, where she worked as an Assistant Negotiator for Digital Investments. An east coast native, Emma comes from a family of artists and is always looking for ways to let her creativity shine. In her spare time, Emma makes custom jewelry and puts her training as a classical Cellist to work in a one woman band called Cell-O Mold.
Stay in touch with your compadres