Paramount+ – iCarly Season Launch Key Art
iCarly is back for an all new season! As season 3 approaches, Paramount+ asked us to jump in and create a concept for the key art.
Back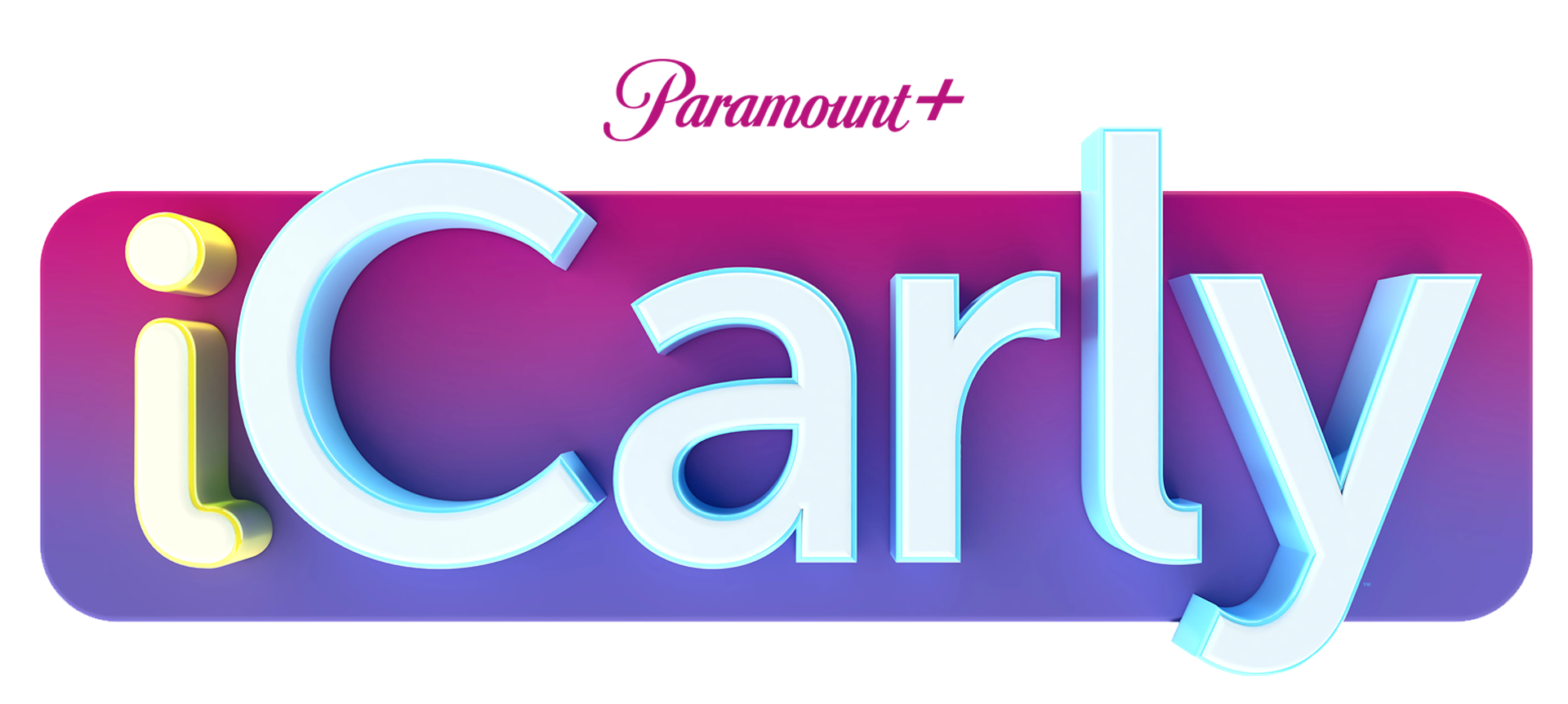 iCan't Wait for Next Season
iCarly is back for an all new season! Fans fell in love with Carly Shay and friends in the original show, and this reboot brings Carly back with even crazier adventures. Paramount+ asked us to step in and create a key art campaign concept that felt grown up but still had some fun, setting the table for season 3.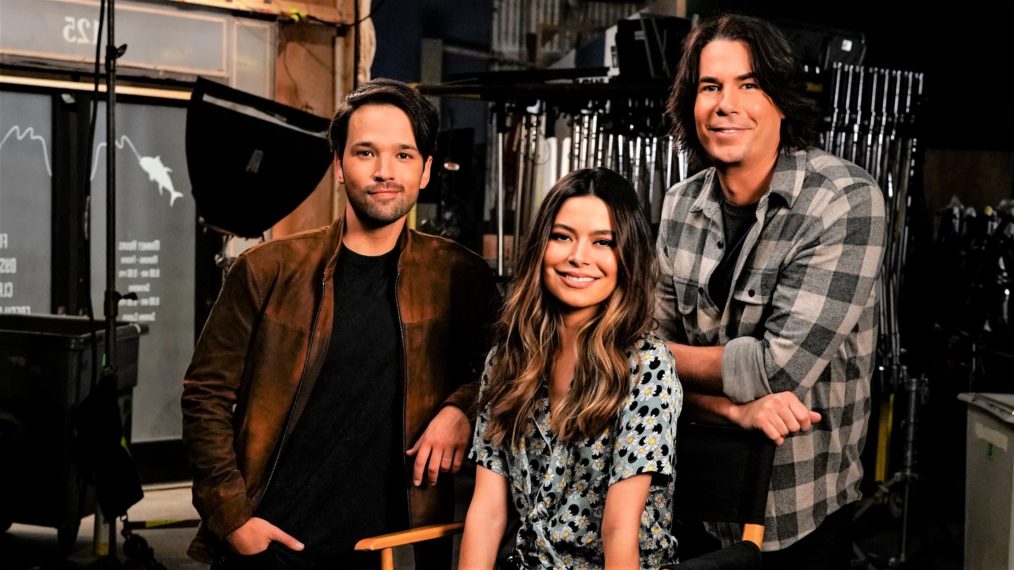 Concept Development
Paring the energy and chaos that fans have come to expect from the crew with the trappings of a new, older life was our goal. We joined the cast for a Sunday Funday brunch to change up their usual scenery and add to the adult feel. In the upcoming season, long time friends Carly and Freddie might finally get together, so hinting at their new found closeness was a must.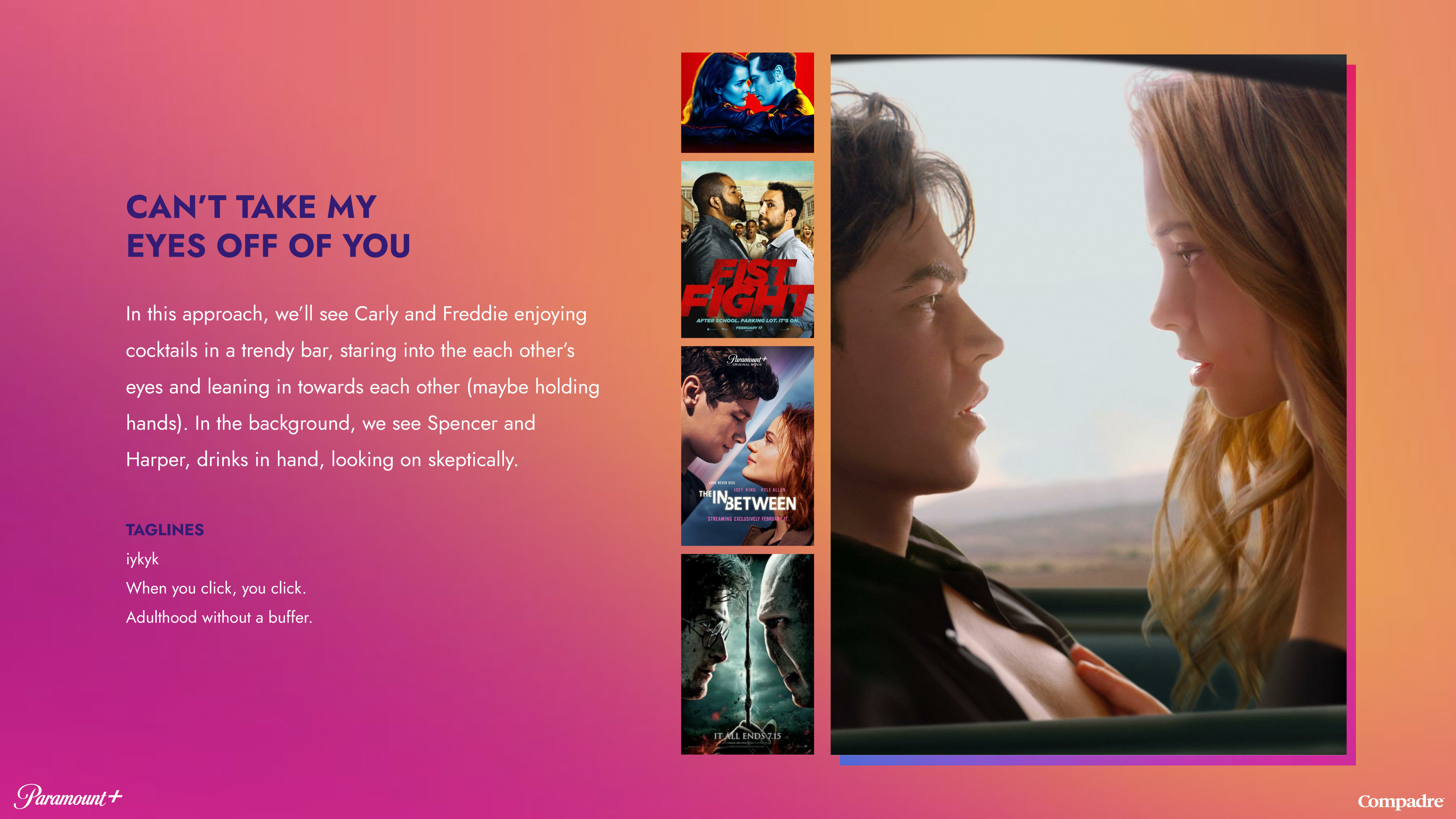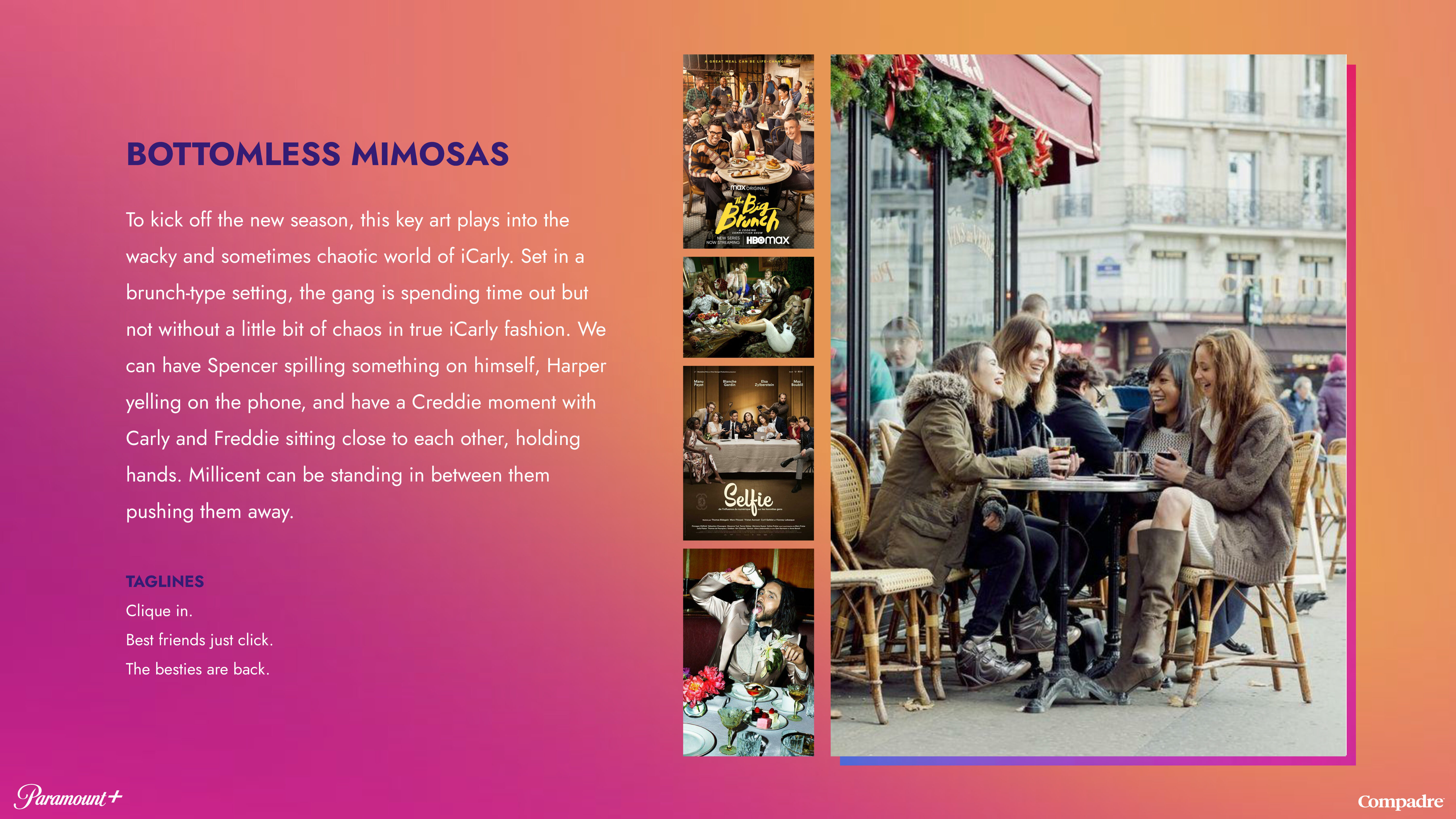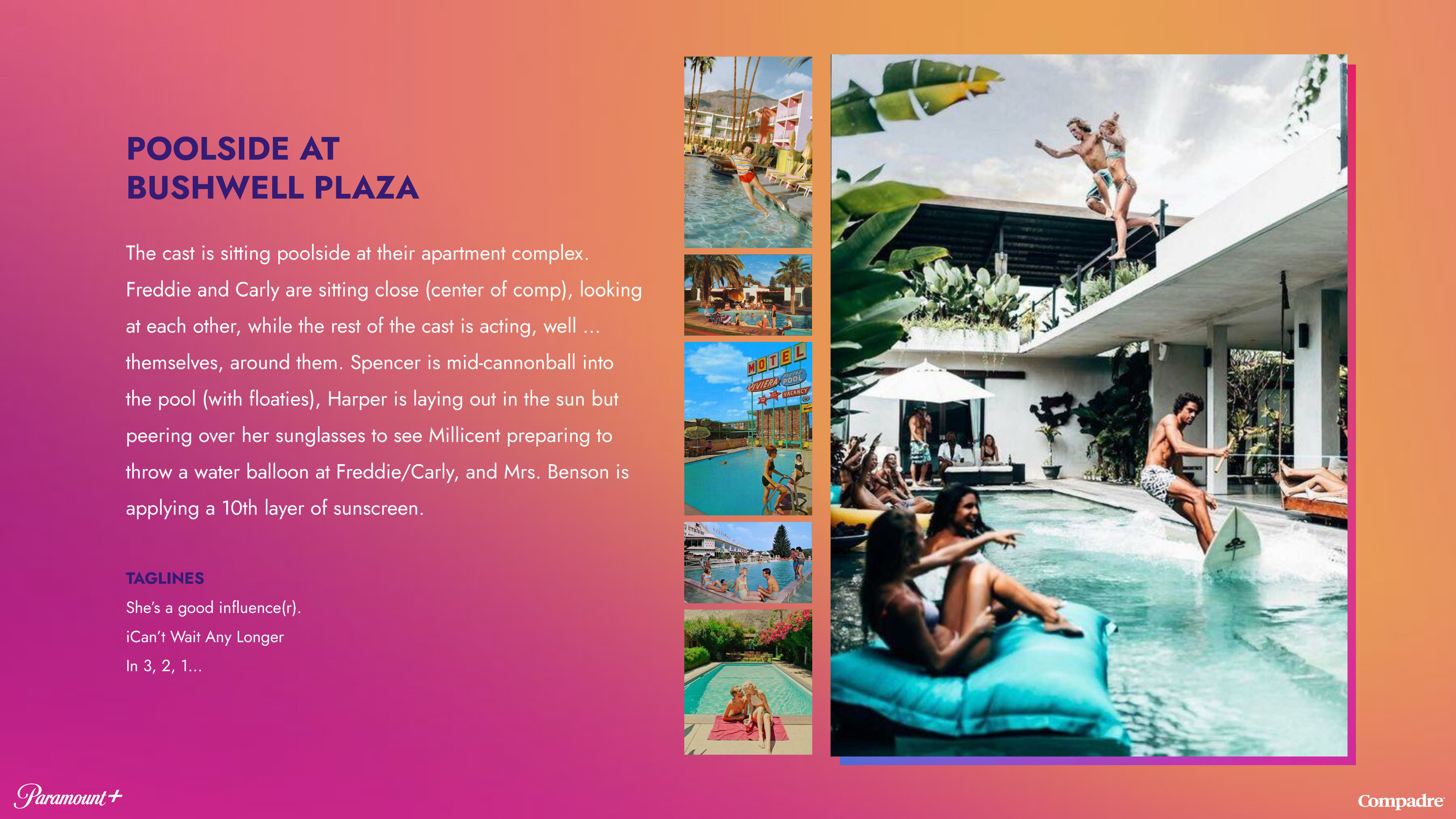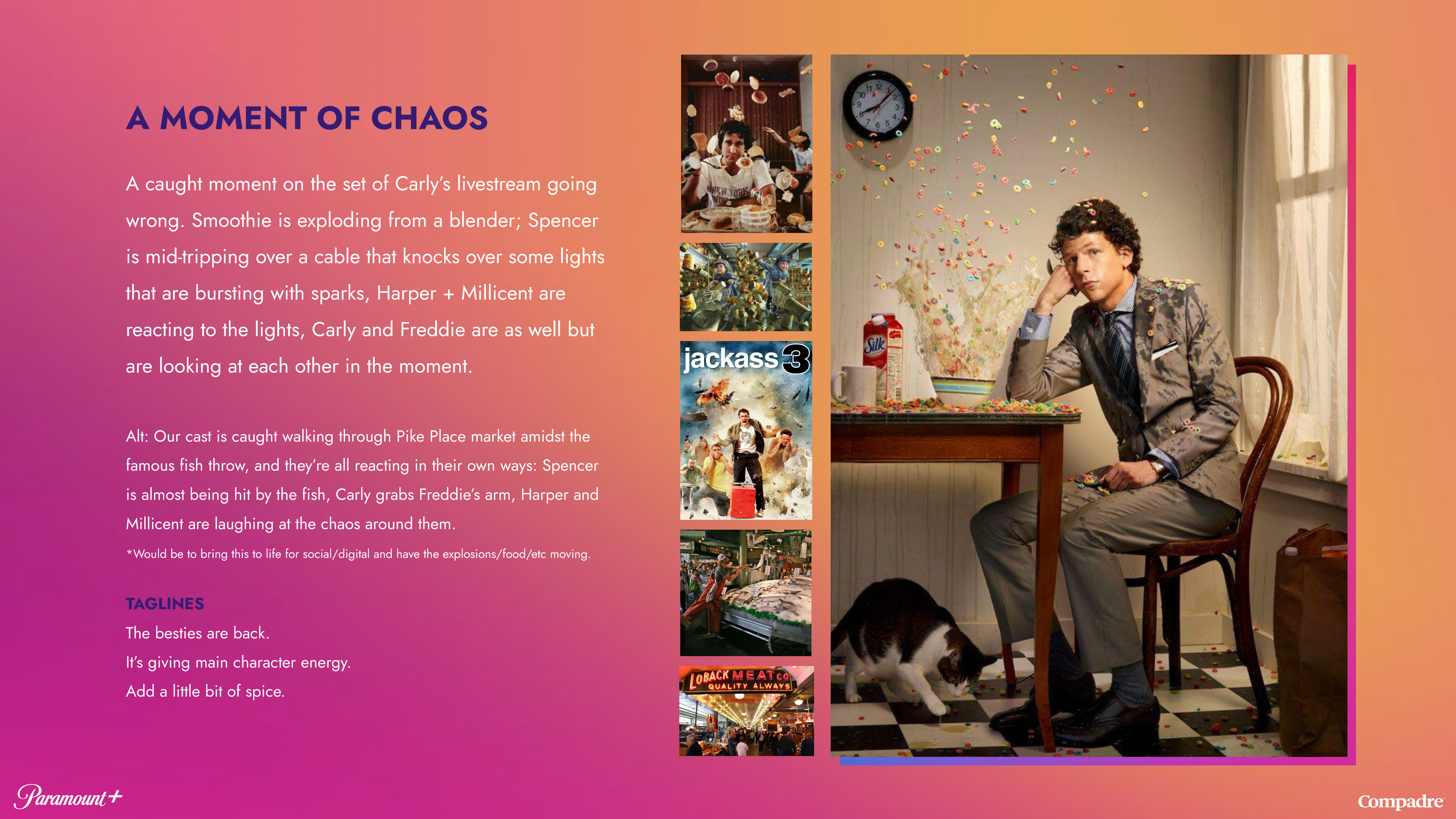 Drafting the Vision
We settled on a concept called "Brunching with Besties," where we have the iCarly cast enjoying brunch with some added excitement. Food flying everywhere, drinks being spilled—A classic unexpected situation that the group somehow continues to find themselves in, that fans know all too well.
Fireworks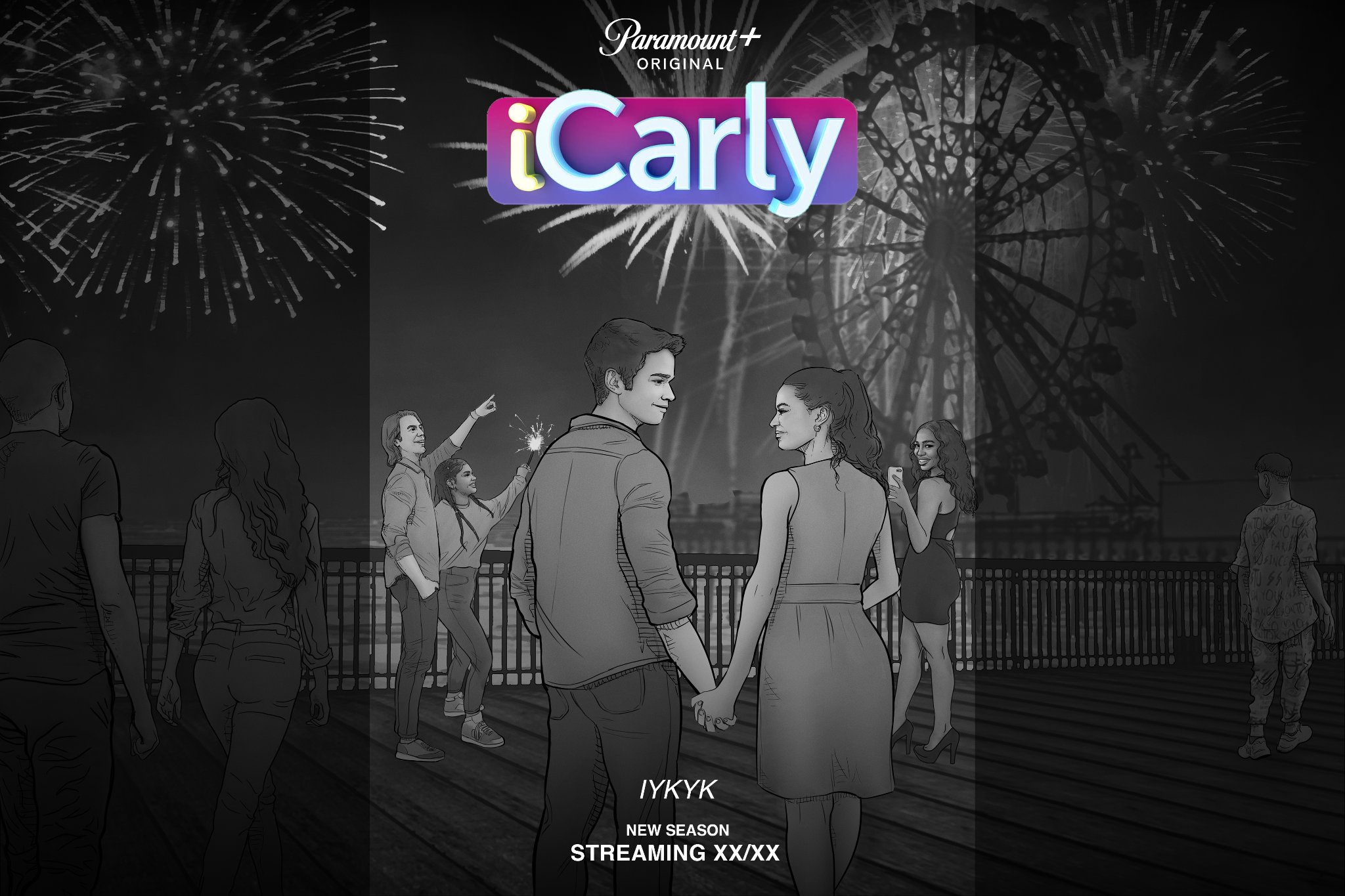 Besties Who Brunch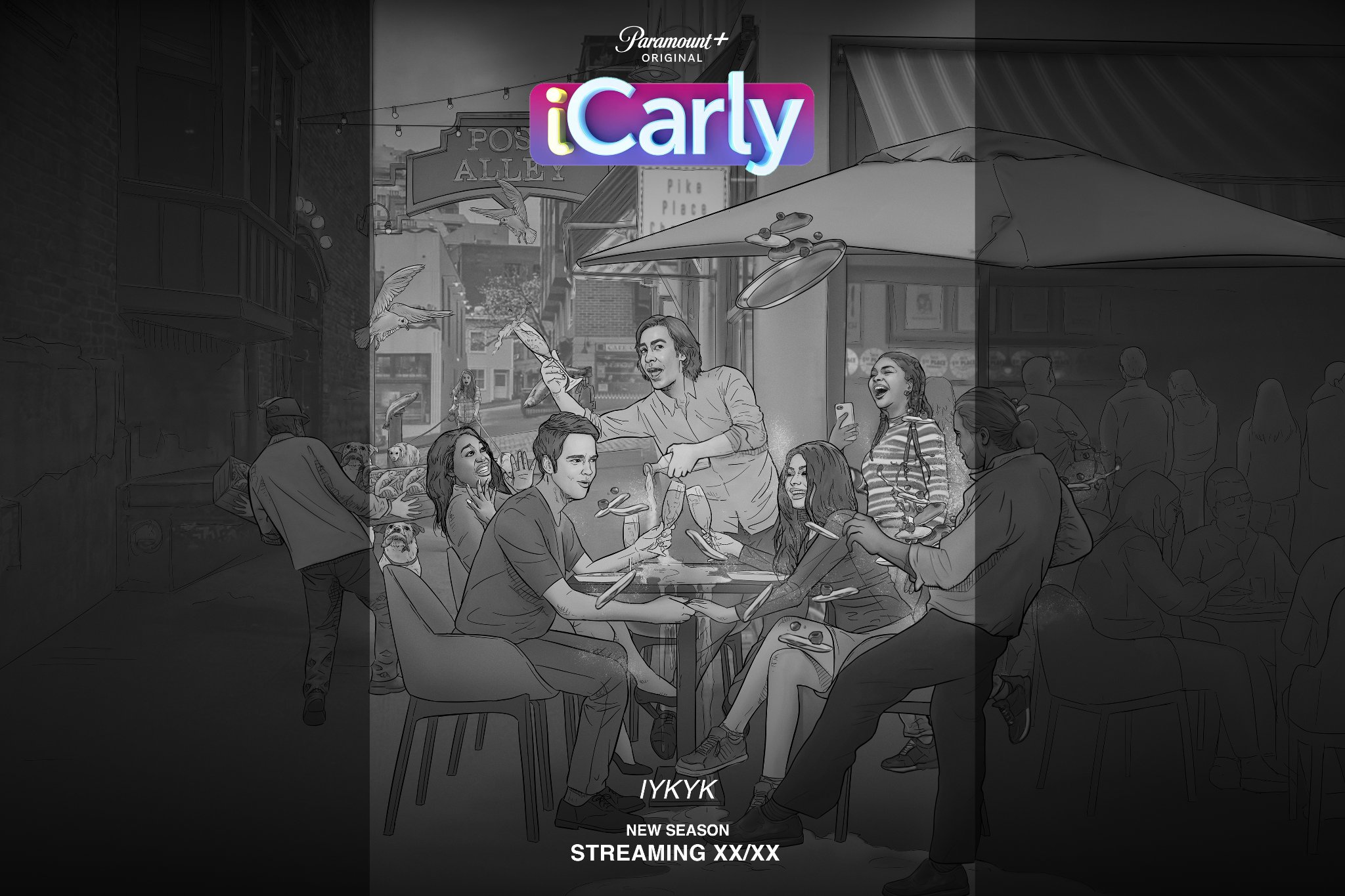 Prepping the Shoot
Delivering the most fun, chaotic, iCarly-esque brunch was no small task. We had heated debates about the best food items to have flying through the air in order to nail the concept. We even had background talent and dogs that we captured on shoot day.  Turns out French toast, fruit salads, and a pitcher of mimosa provided all the chaos we needed.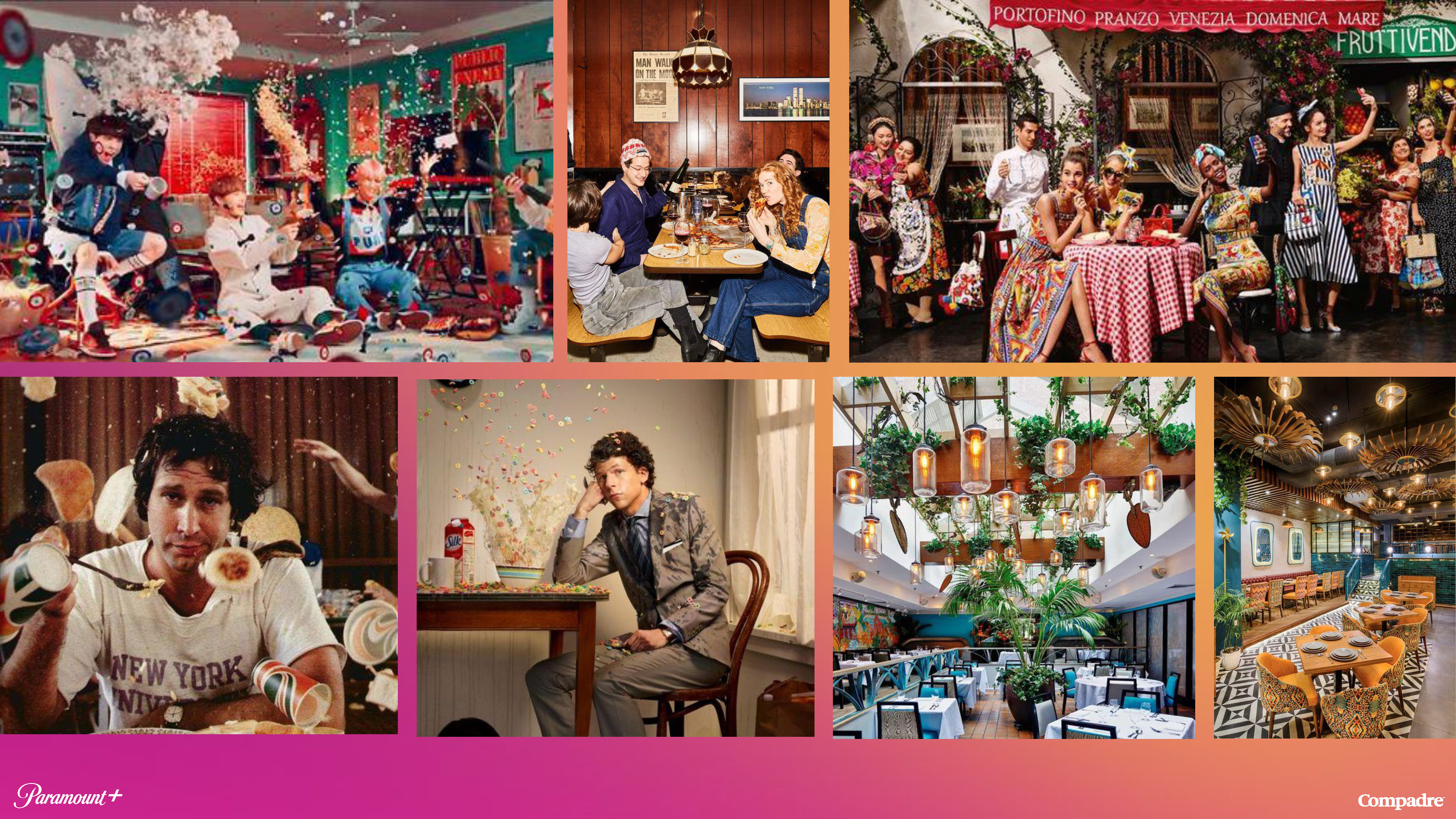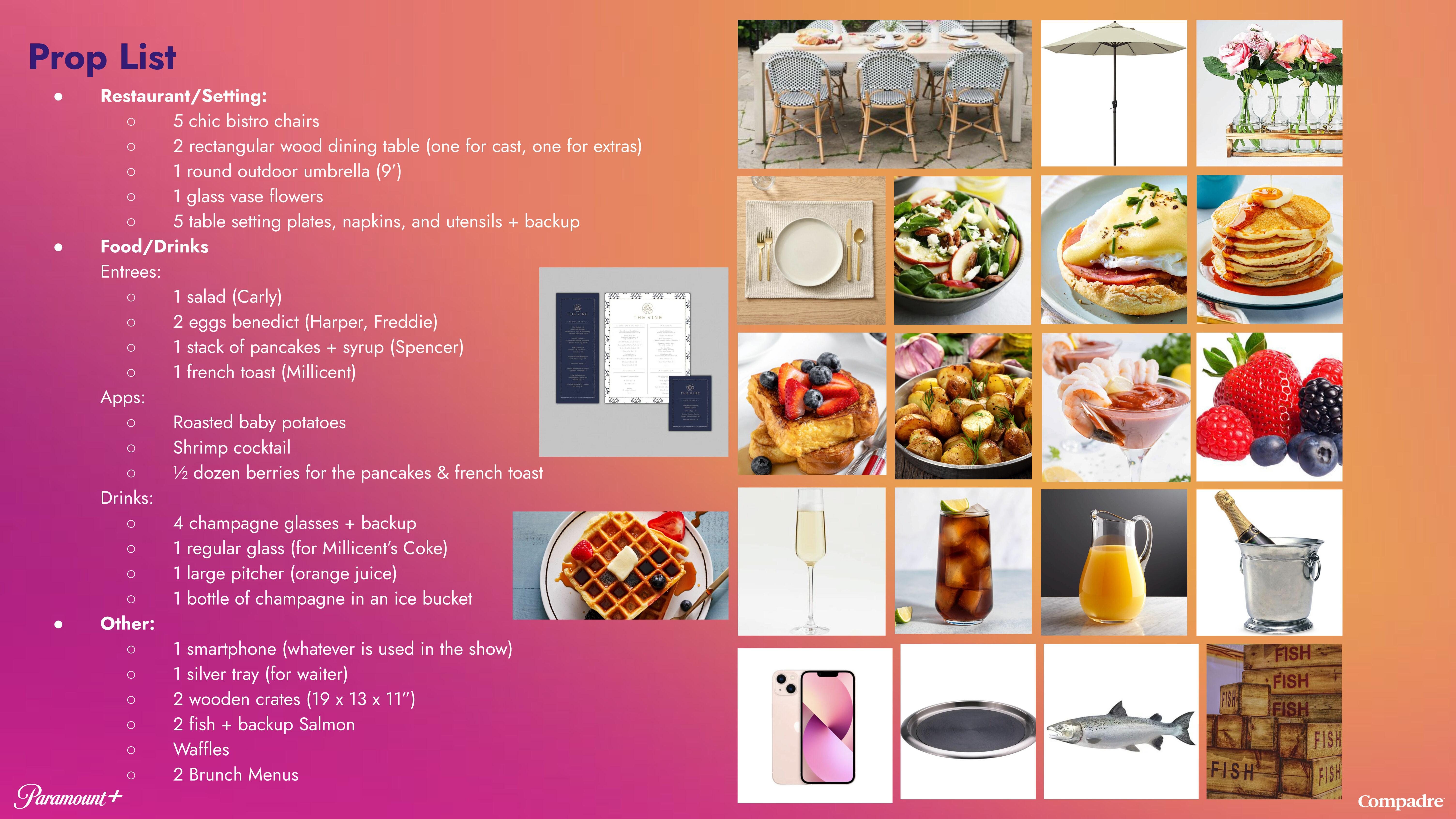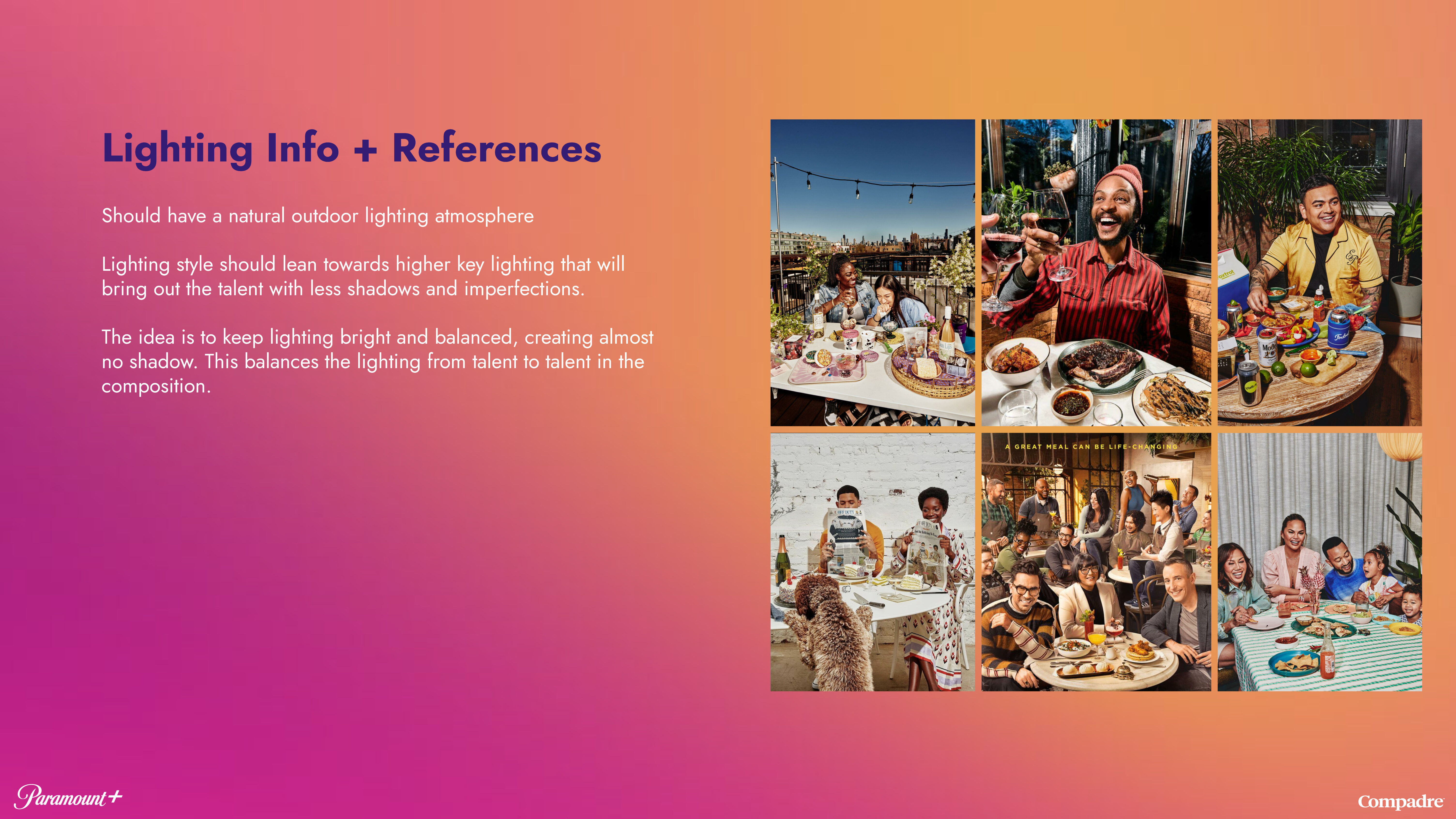 Love and Food Is In the Air!
In the end, iCarly's season 3 key art embraces the timeless fun and youthful spirit fans know and love with an elevated adult setting. The final product is the perfect mix of vibrant fun and mayhem that only iCarly can bring.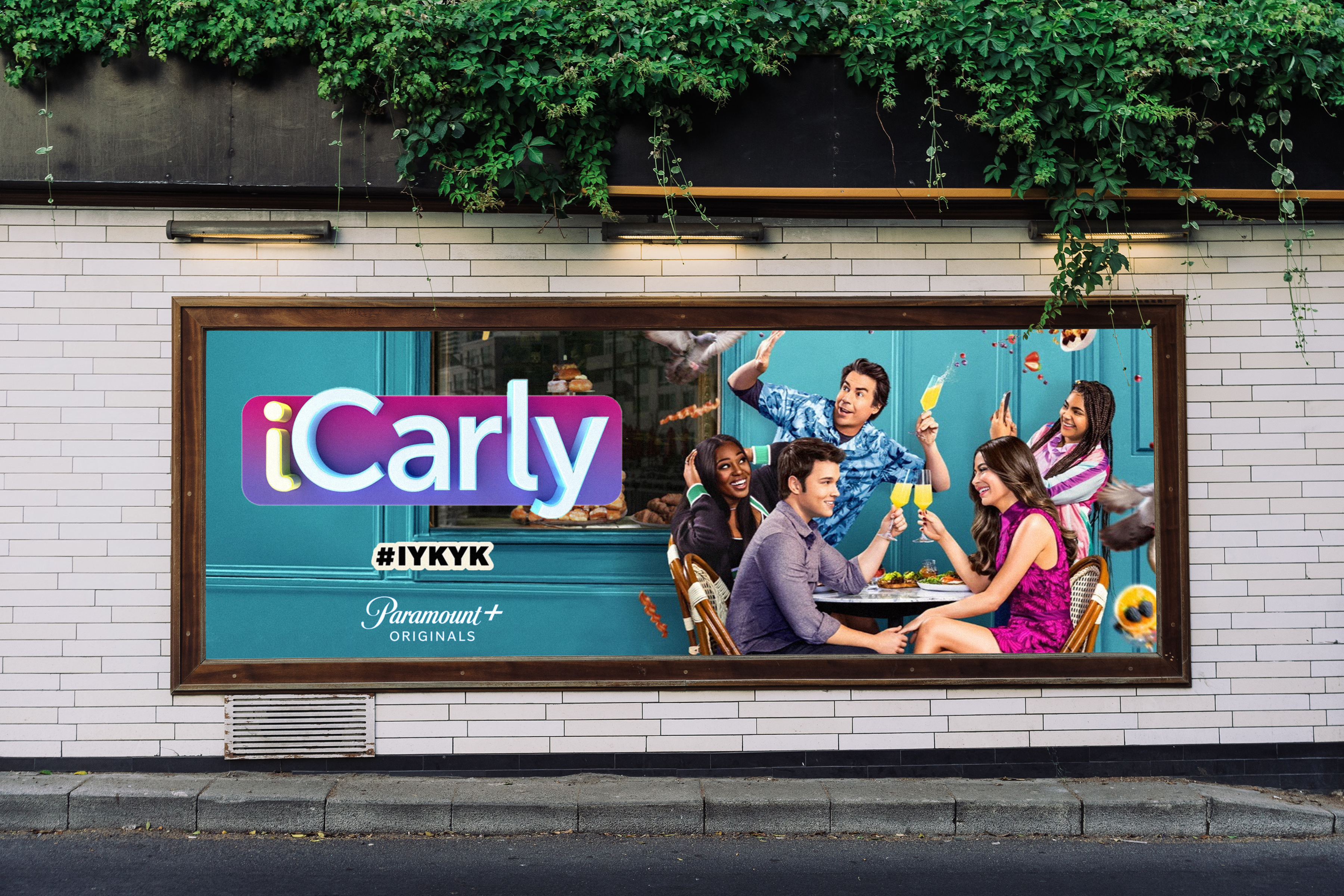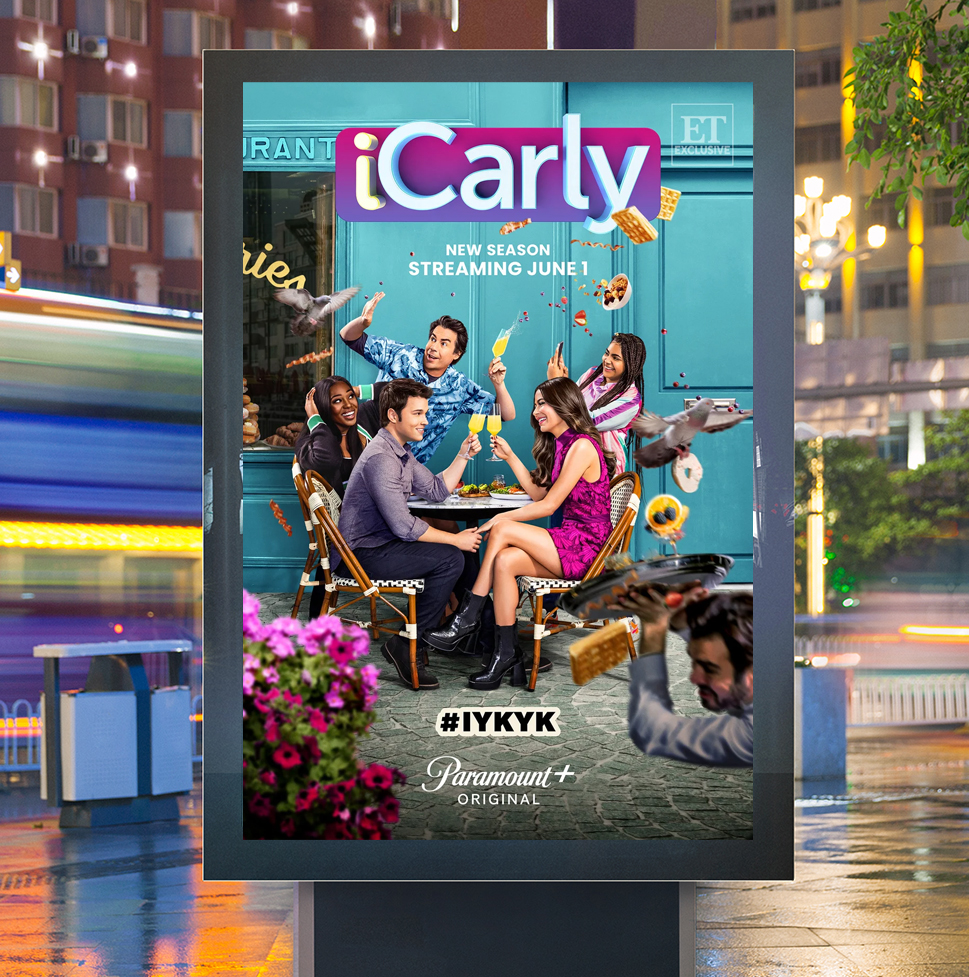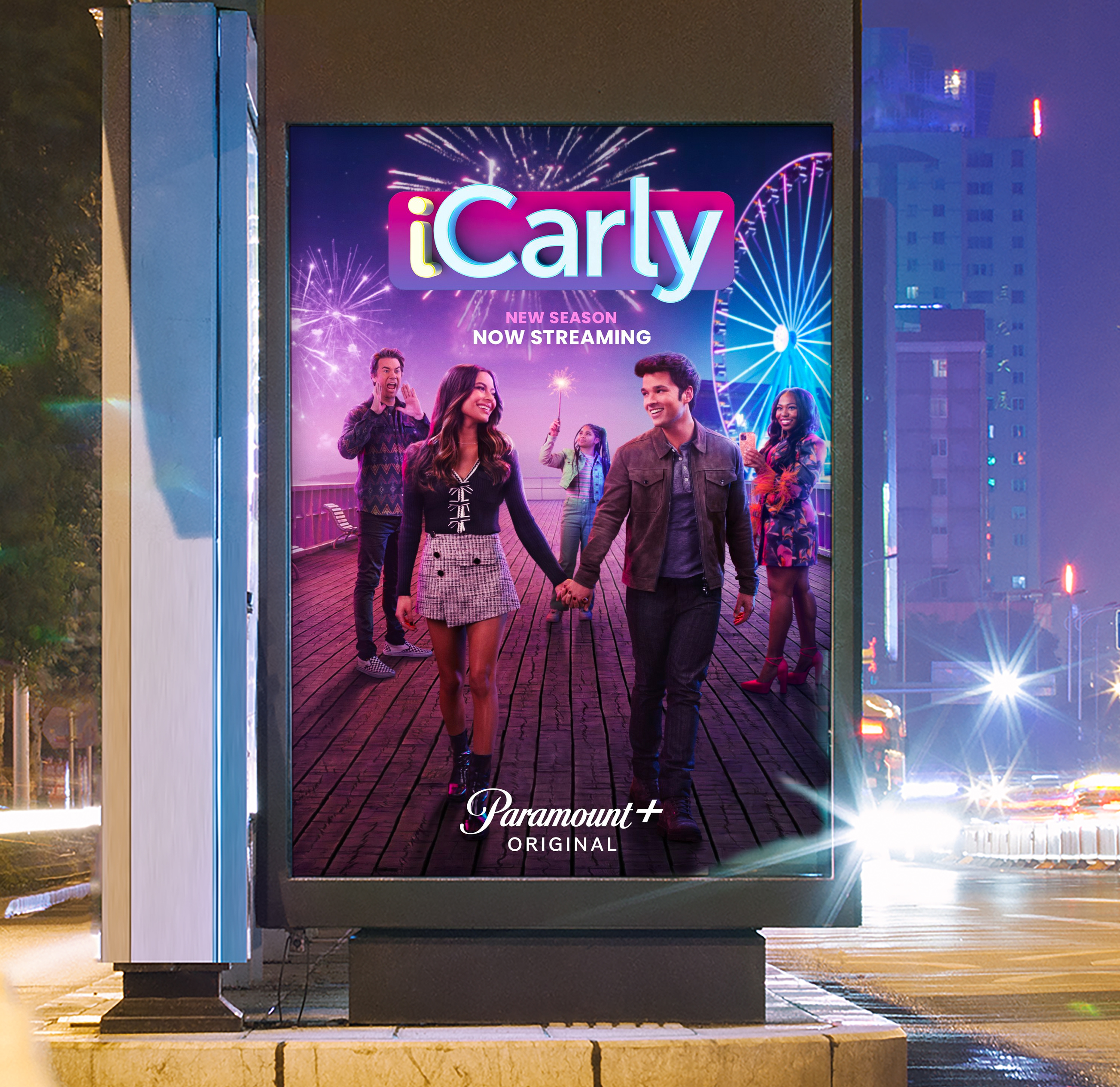 Stay in touch with your compadres