NFL+ – App Launch & Marketing Campaign
We partnered with NFL to create a touchdown brand campaign for their new streaming service, NFL+
Back

THE NEW WAY TO FOOTBALL
Compadre helps NFL put football in the palm of your hand.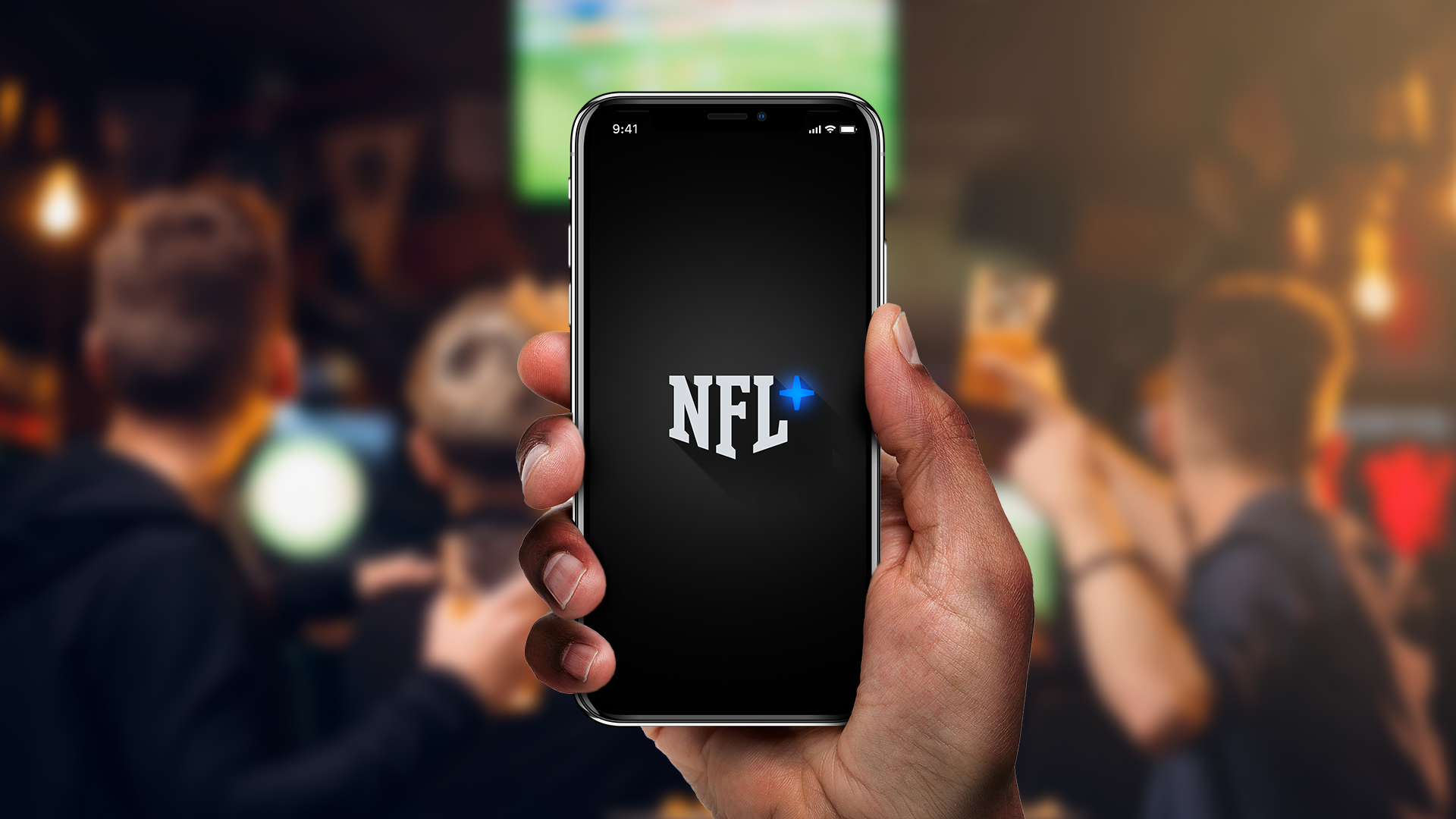 NOT JUST ANOTHER STREAMER
NFL+ needed to launch big and connect with consumers quickly to achieve client expectations. Compadre faced the huge tasks of creating awareness and driving consumer understanding of the new value proposition. All while bringing the NFL's brand of excitement, drama and entertainment to life in an oversubscribed world of content.
SO HOW DID WE DO IT?
Upstream Engagement As Lead Agency
The NFL engaged Compadre as its lead marketing partner trusting us with the launch of NFL+ from initial brief all the way through to execution: This included: research, strategy, ideation, creative development and complete production across all marketing channels.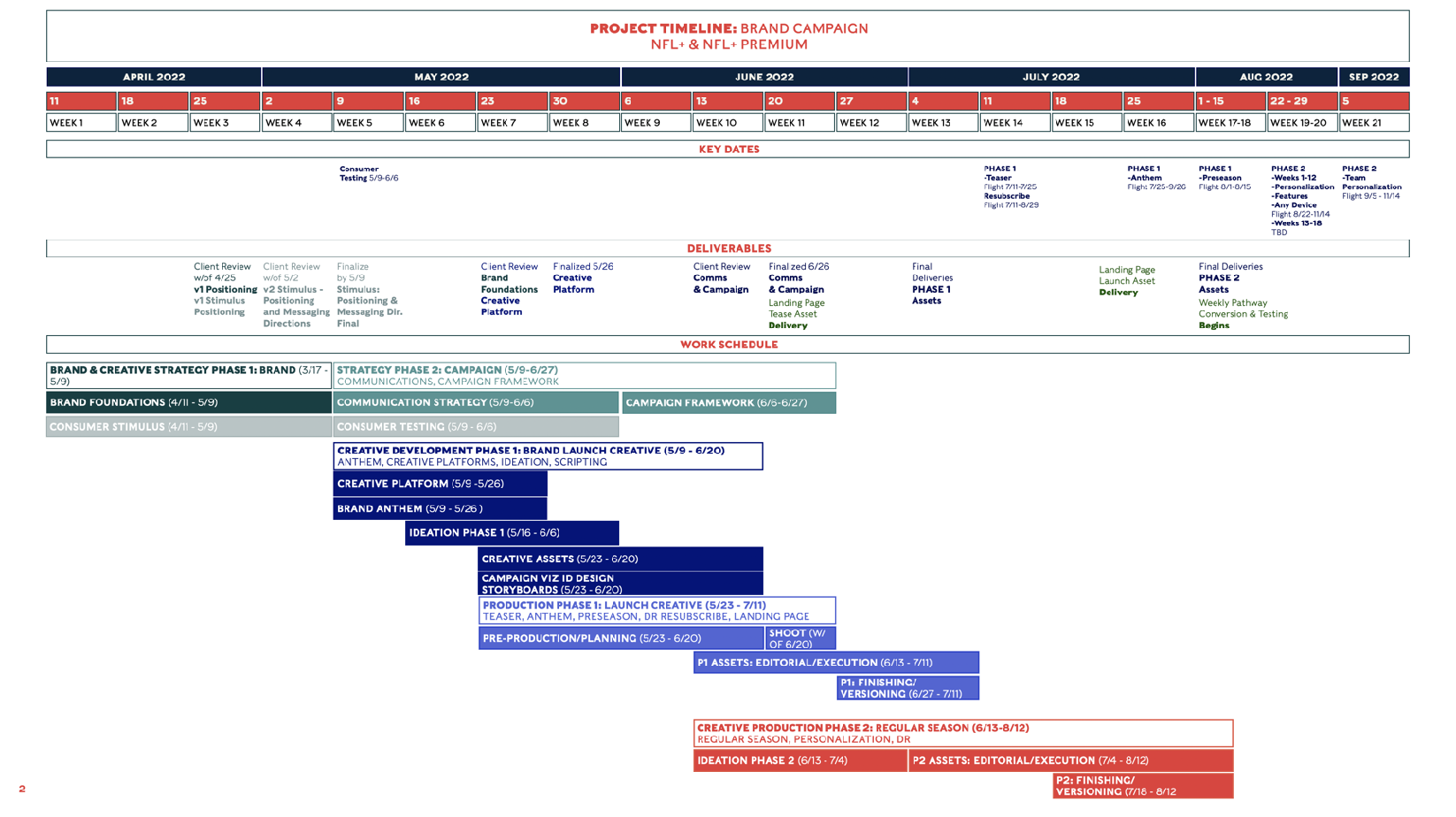 INFLUENCER CASTING
"As part of our casting considerations we looked to the world of influencers to garner more earned media attention around our spot. Partnering with everybody from from Nate Burleson to Ty Dolla $ign, we took a culture-savvy approach that helped us snag all kinds of additional eyeballs across social from these creator's rabid fanbases."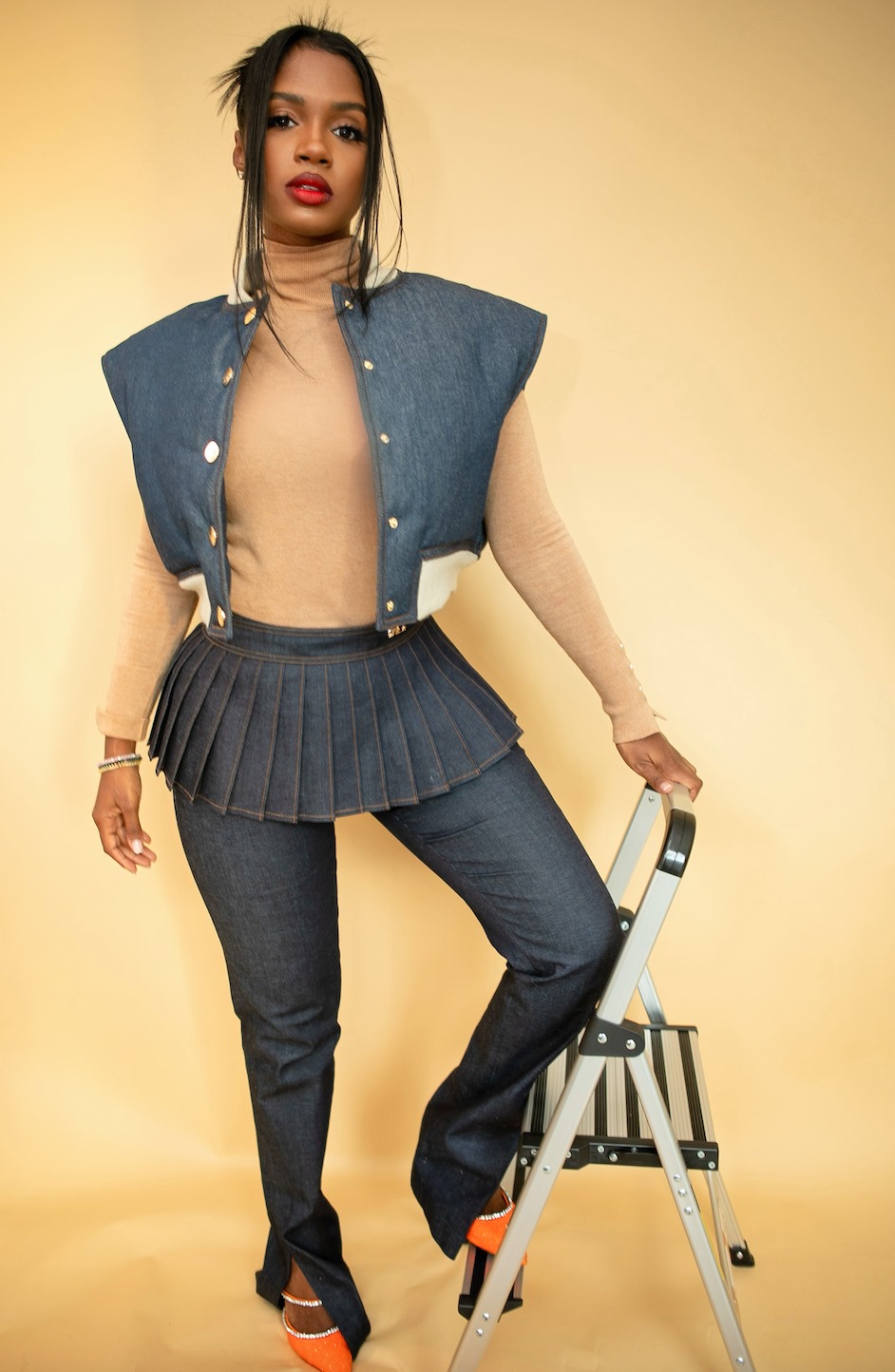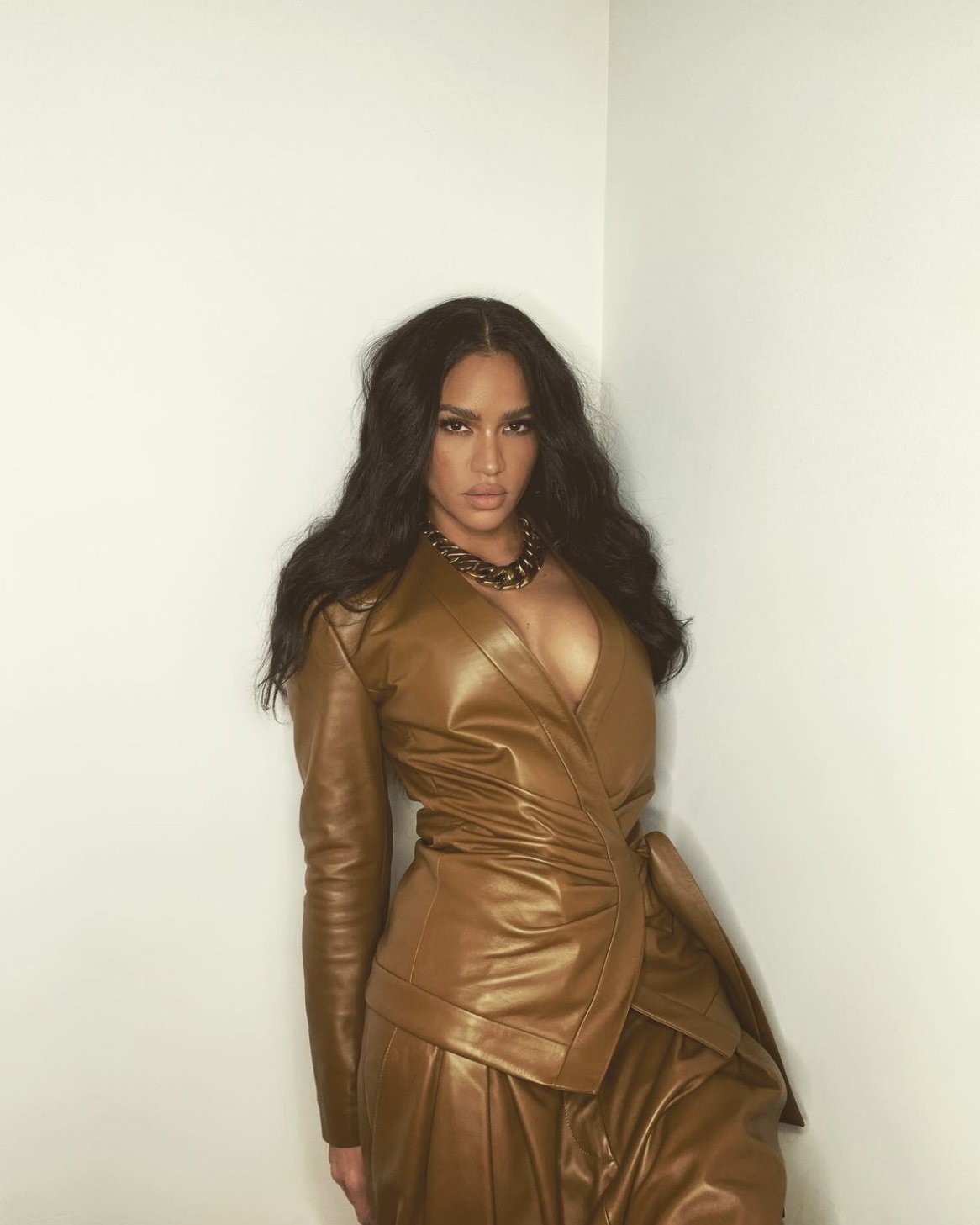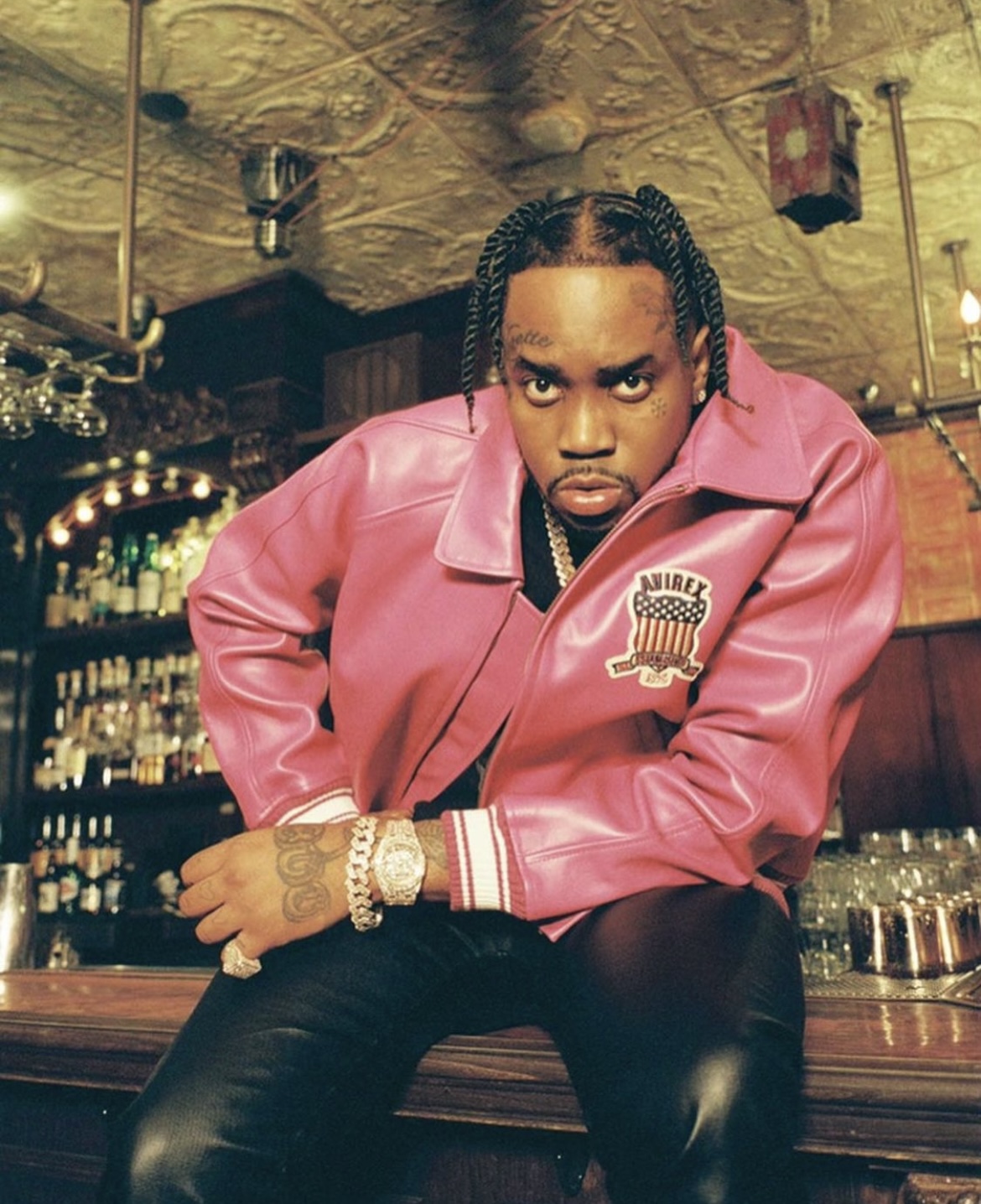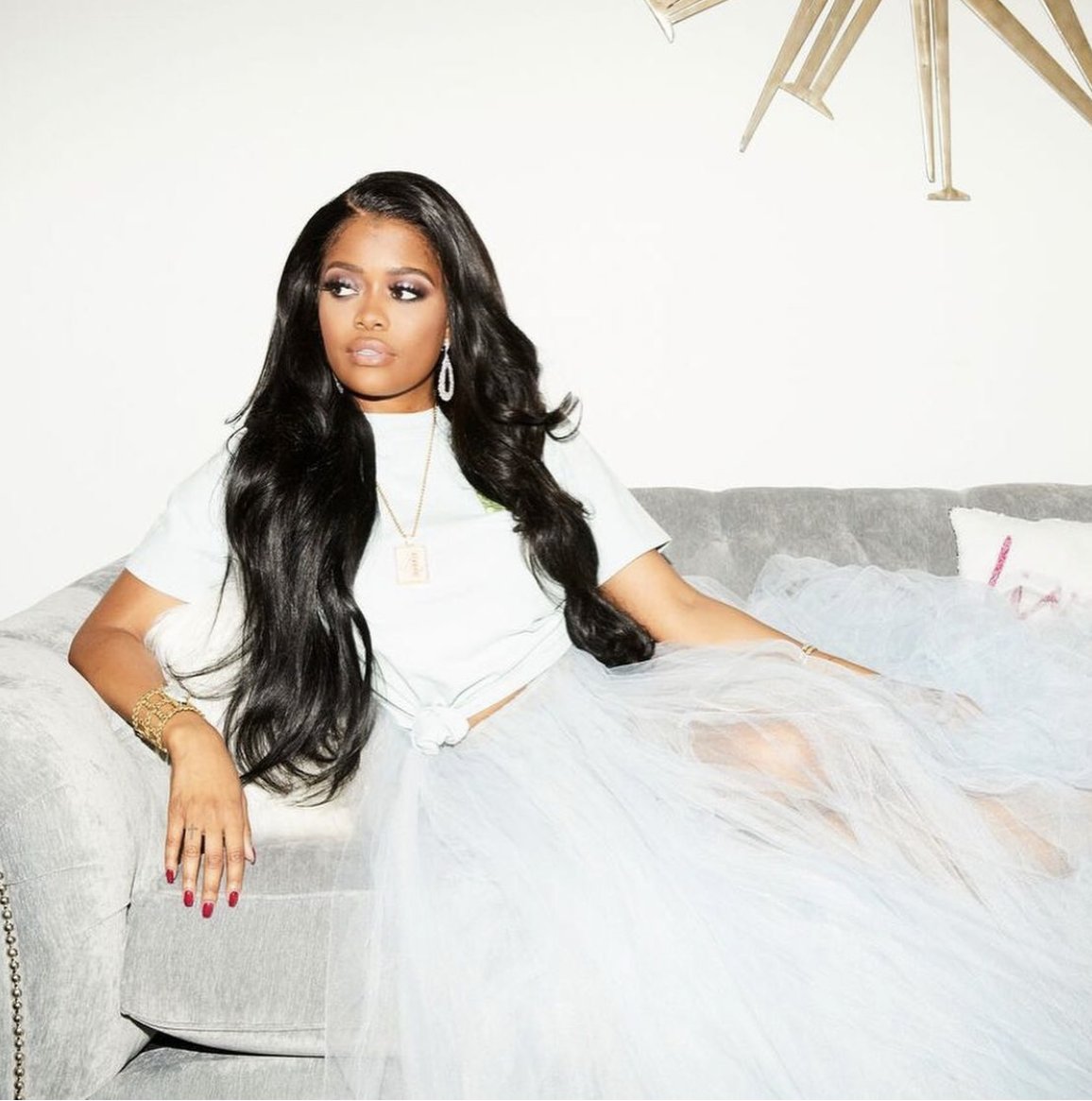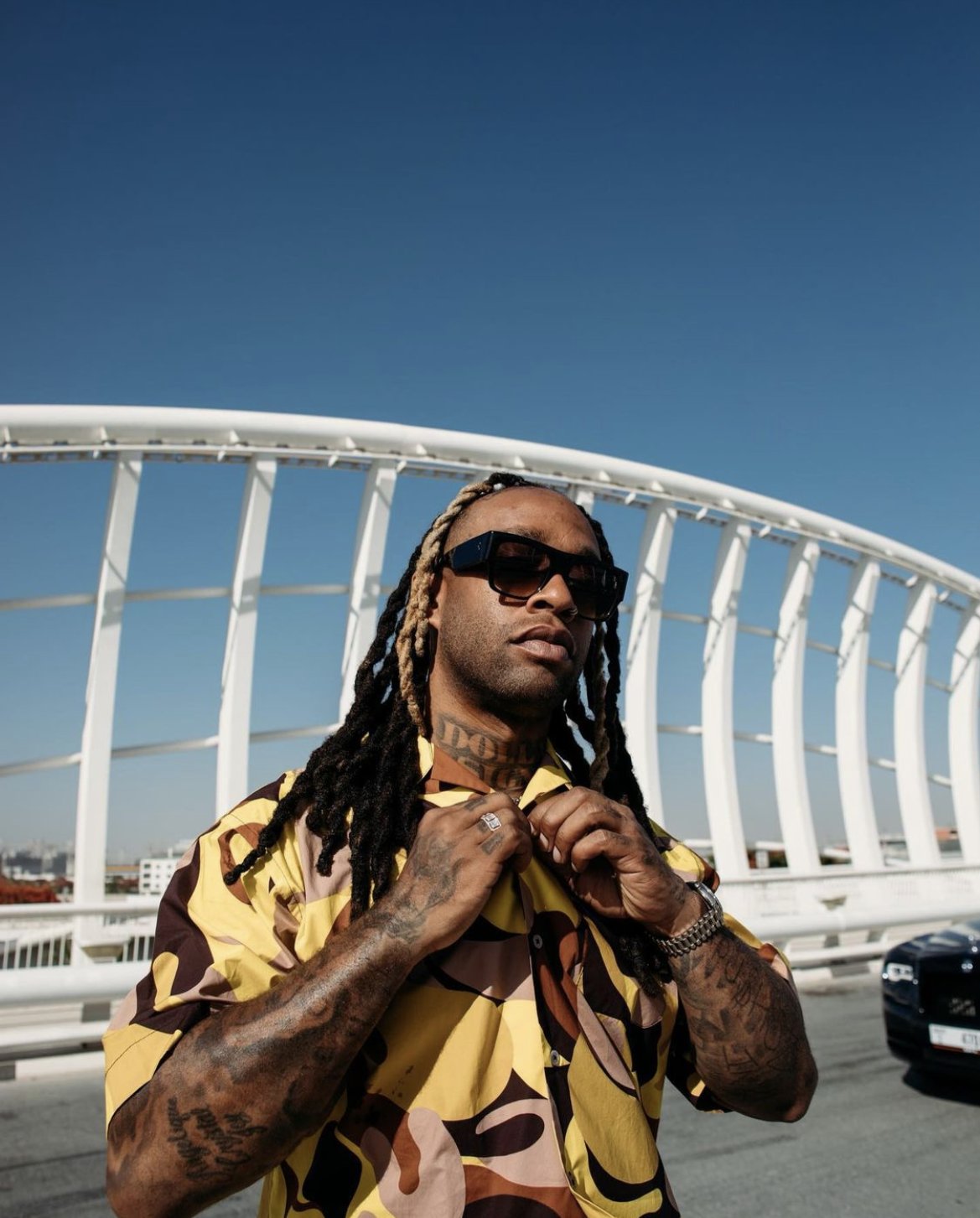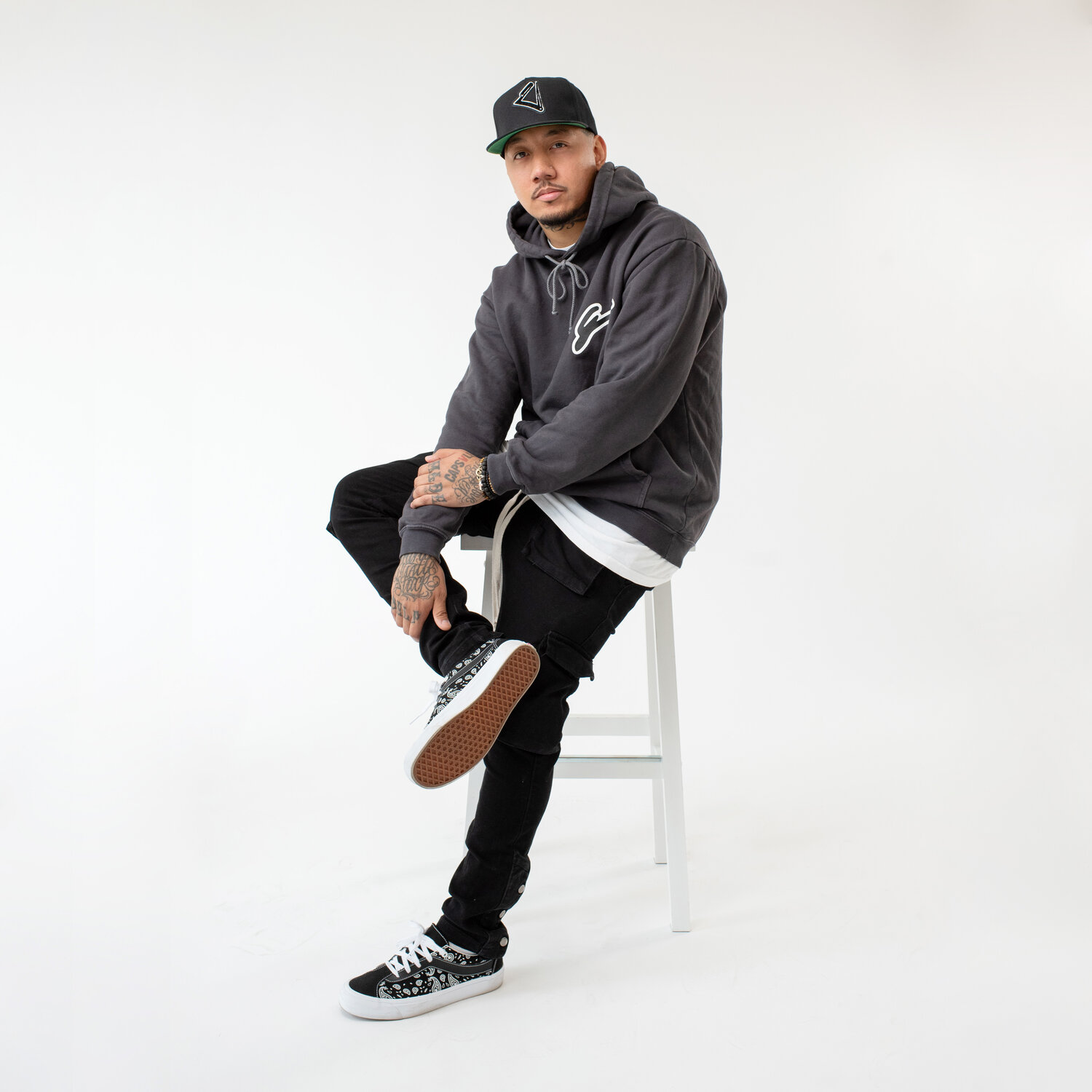 CREATIVE PLATFORM
WE ALL FOOTBALL......EVERYWHERE
We all know that the NFL isn't just about Sundays anymore…it's everyday. Our fans live football and live for football. The players, the games, the stats…all of it - it's conversation, it's connection…and most importantly it's culture.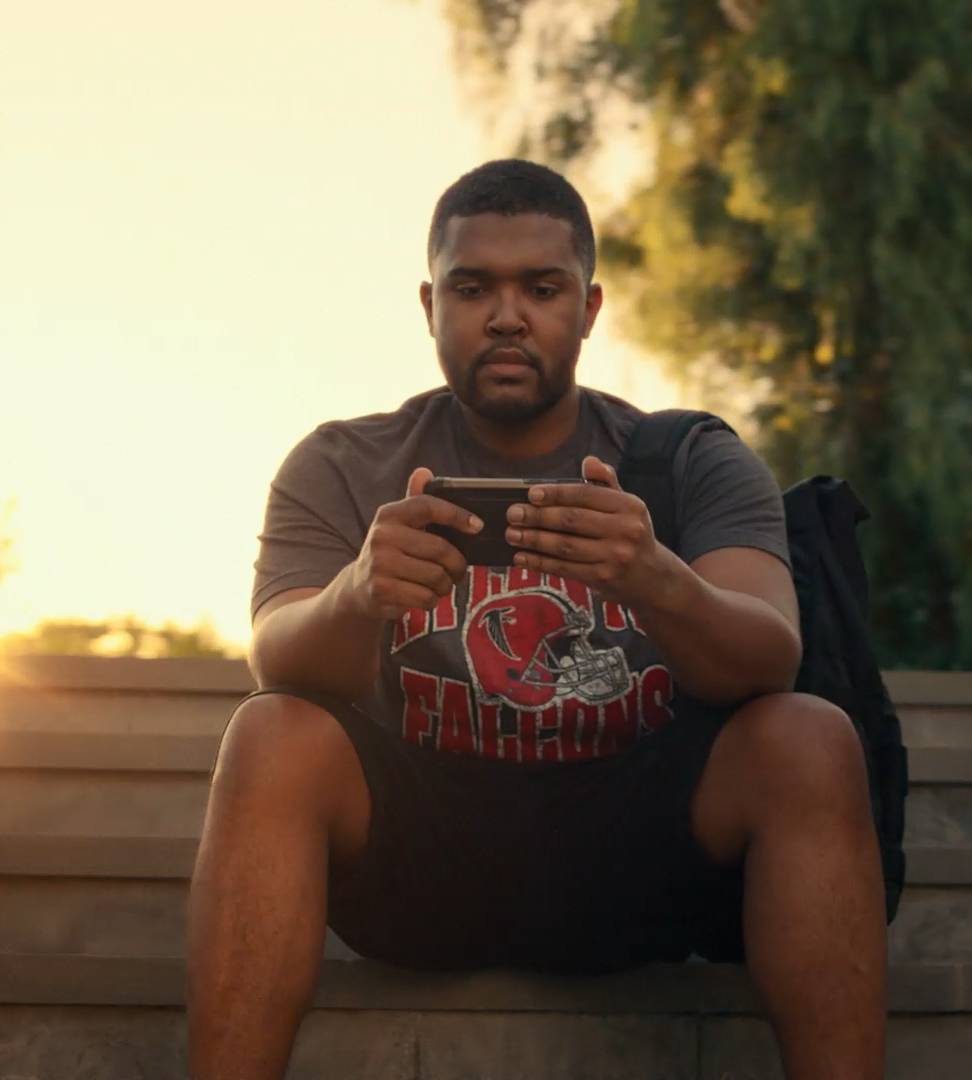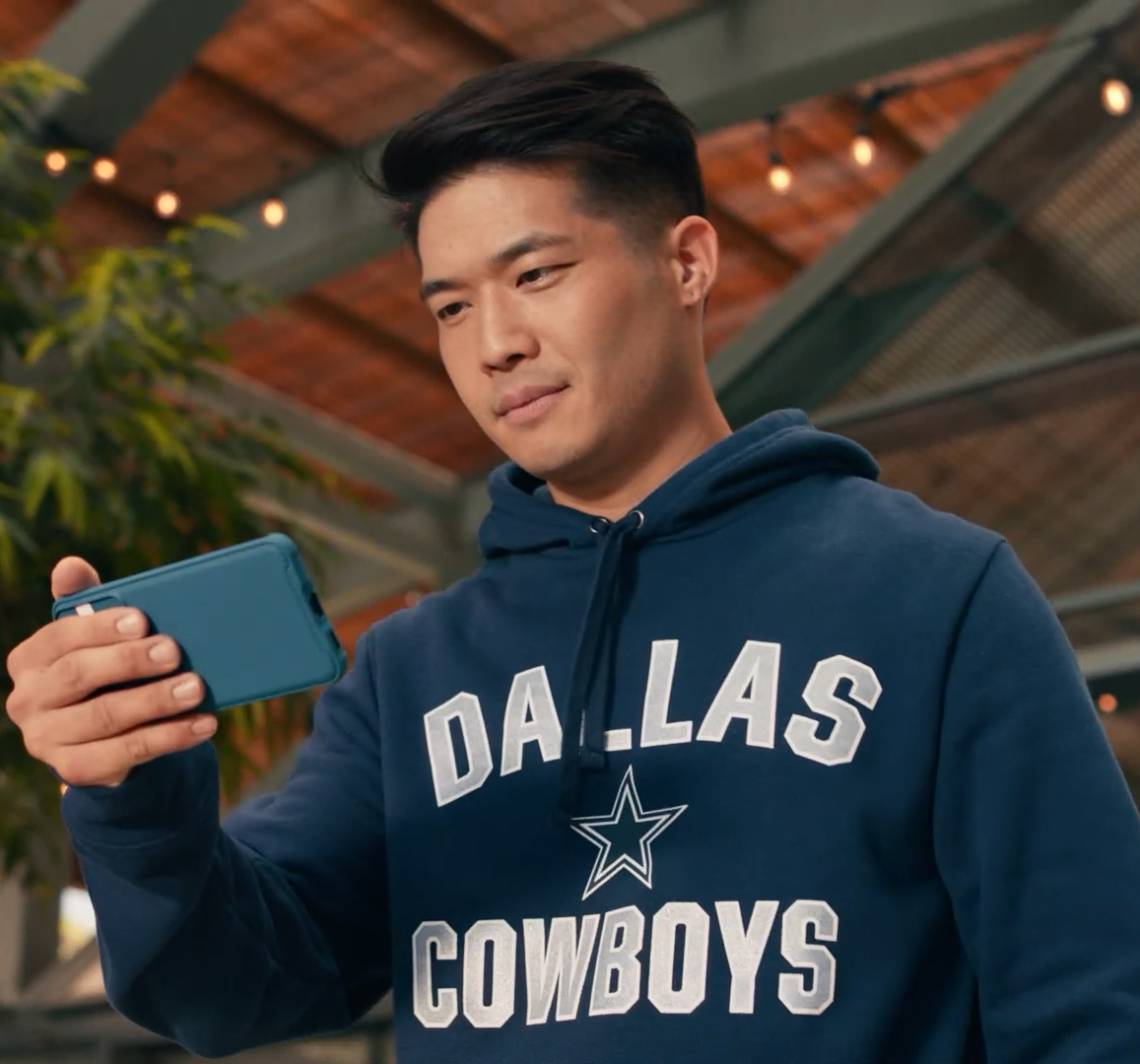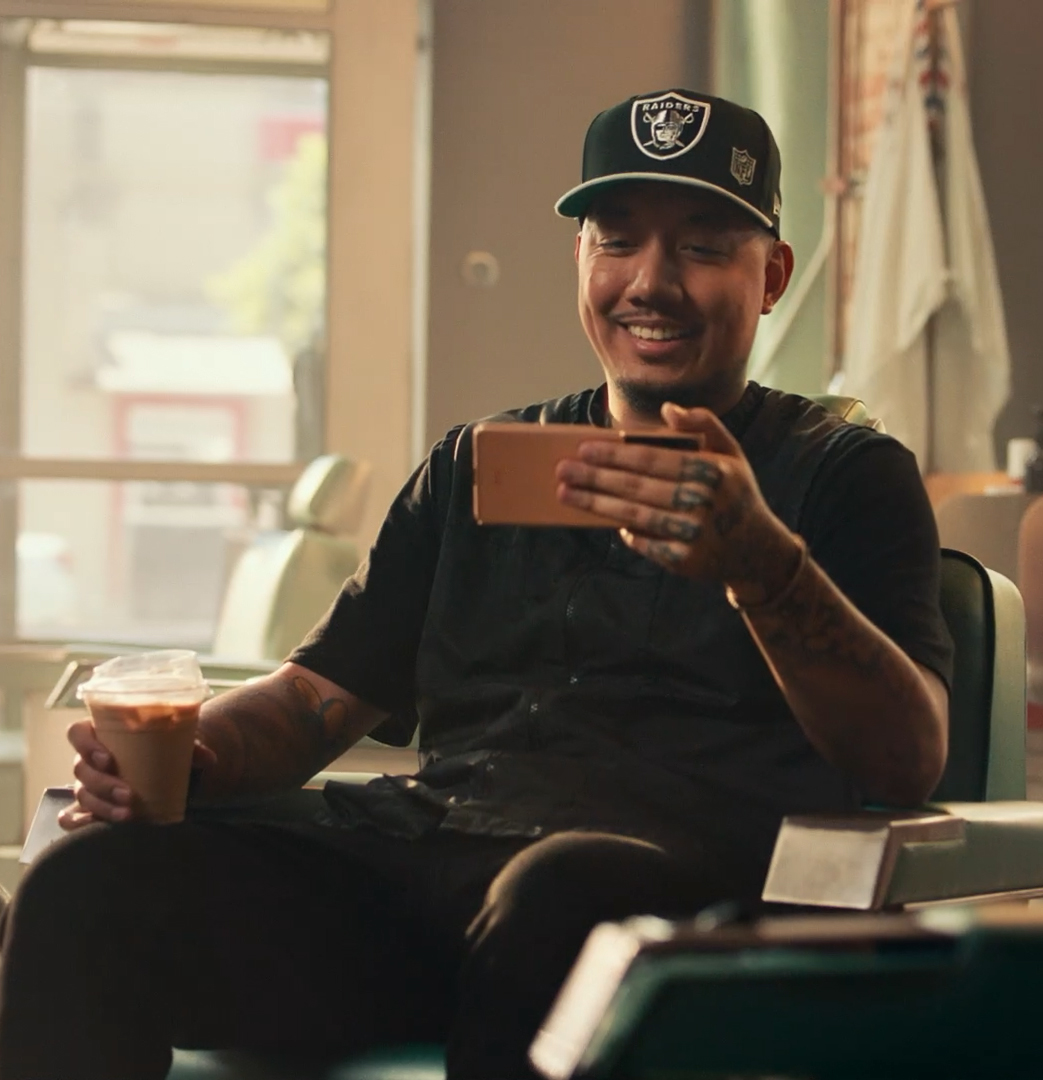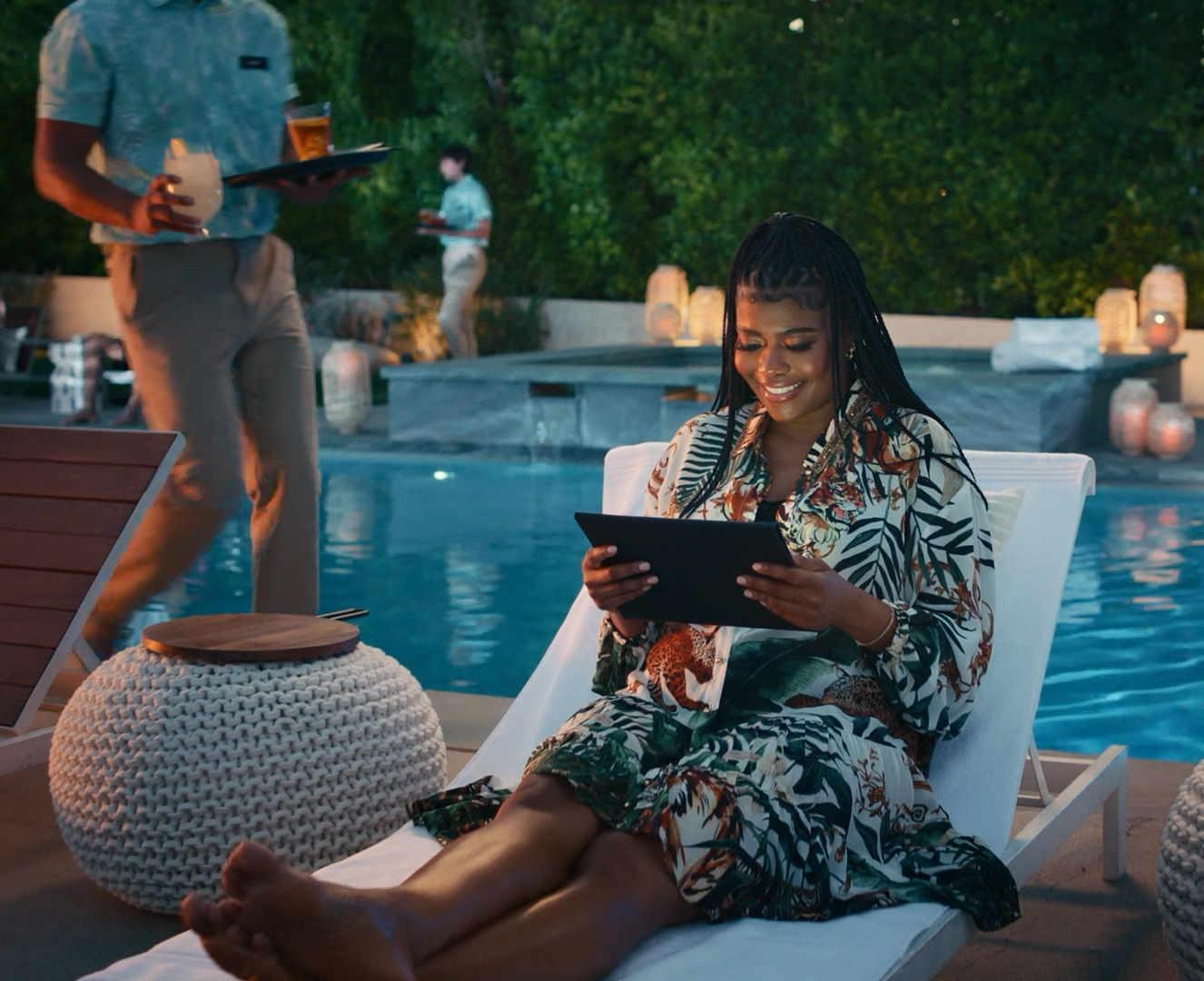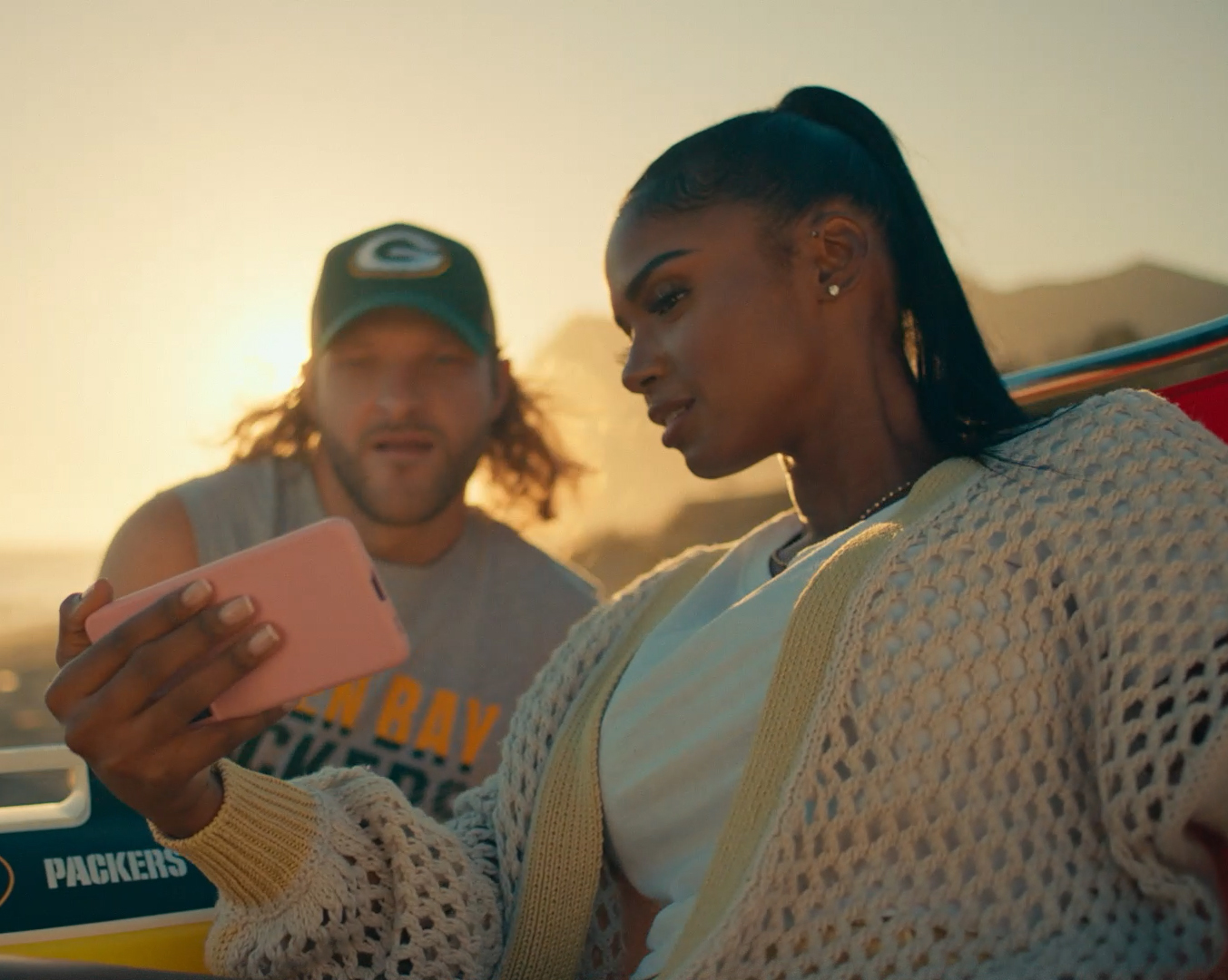 YOUR GAME......ON THE GO
Marketing Toolkit - Obvs - we got that covered, multiple packages for promotion and conversion.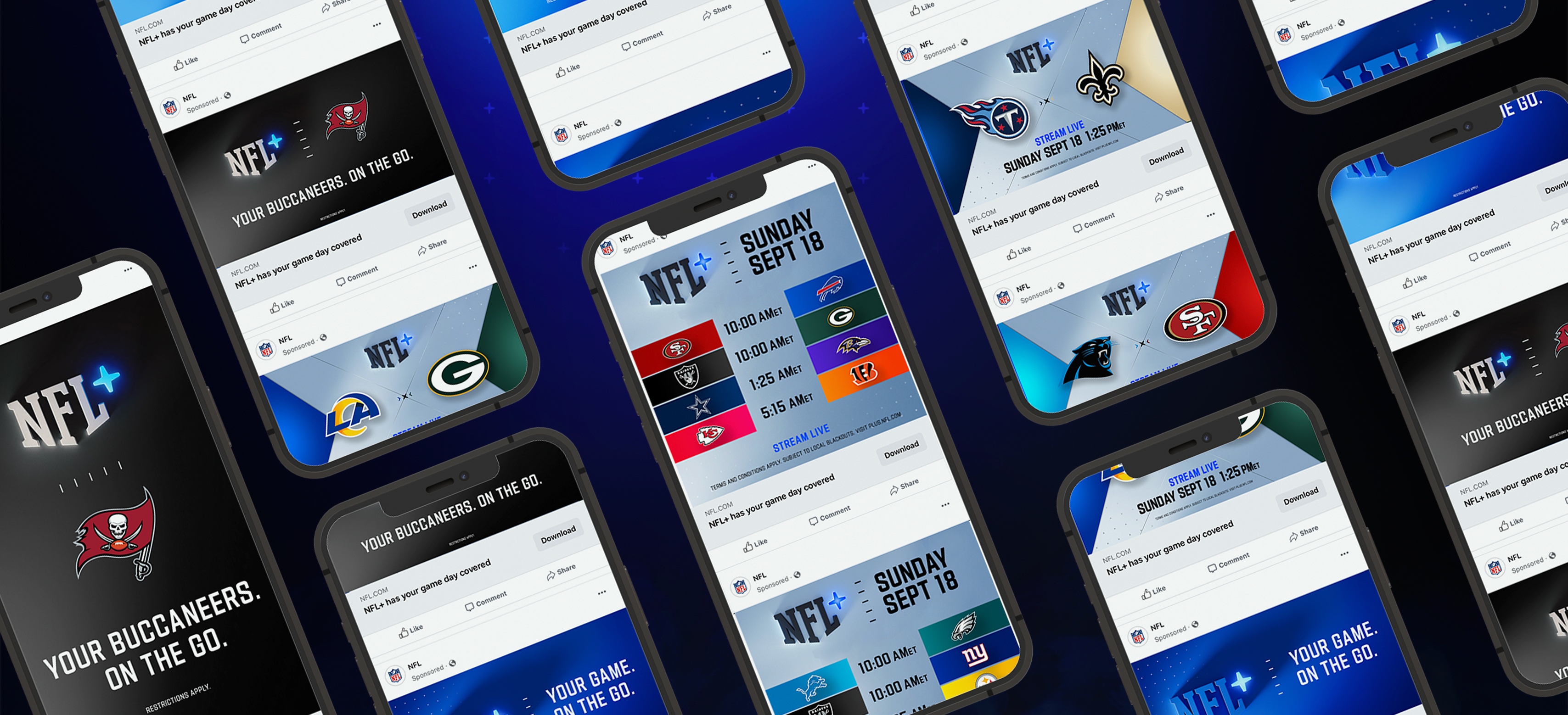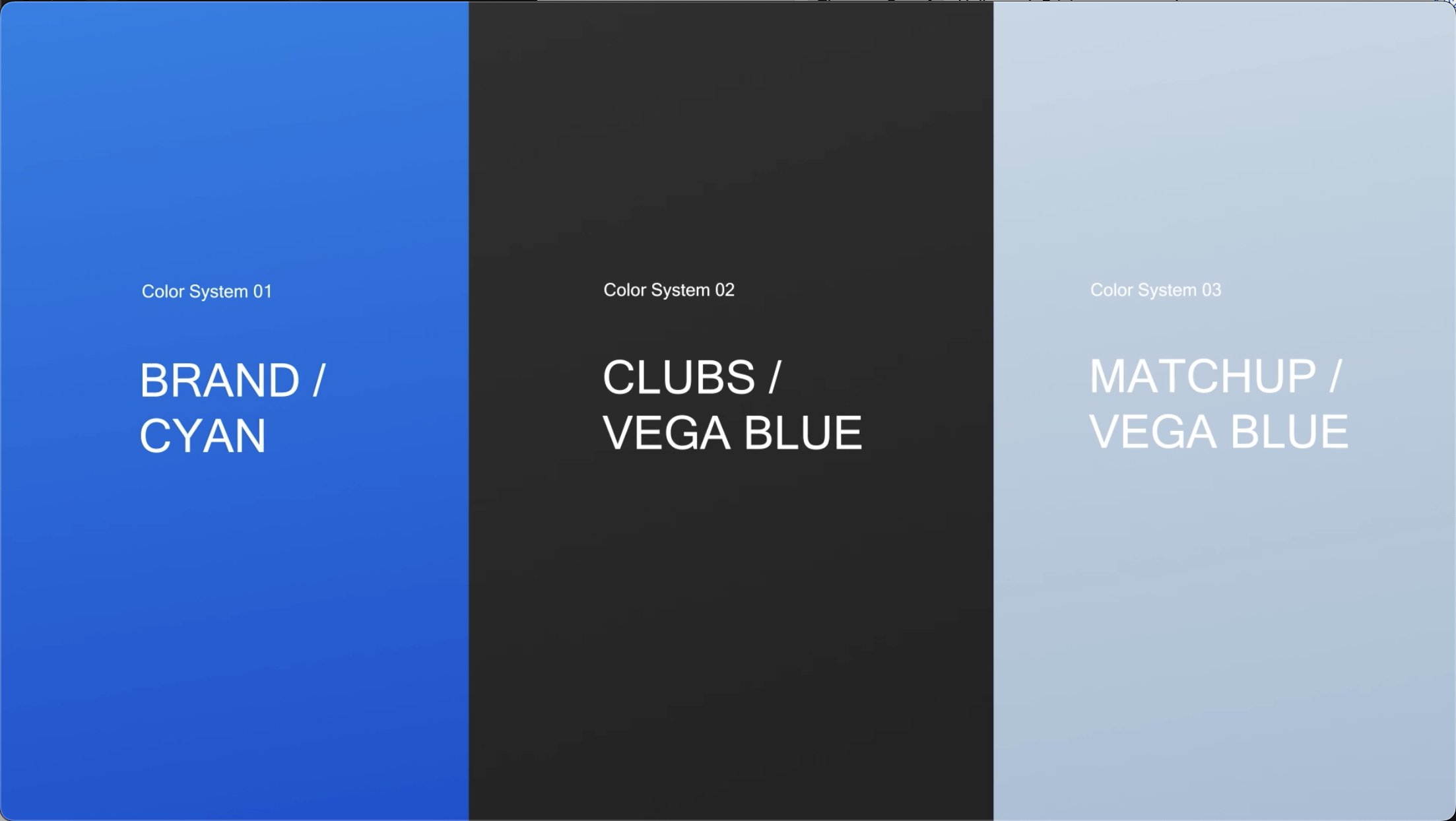 BEHIND THE SCENES
Behind the Scenes - lots of great stills and A/V content that brings our fans into our world and can be amplified across channels and platforms.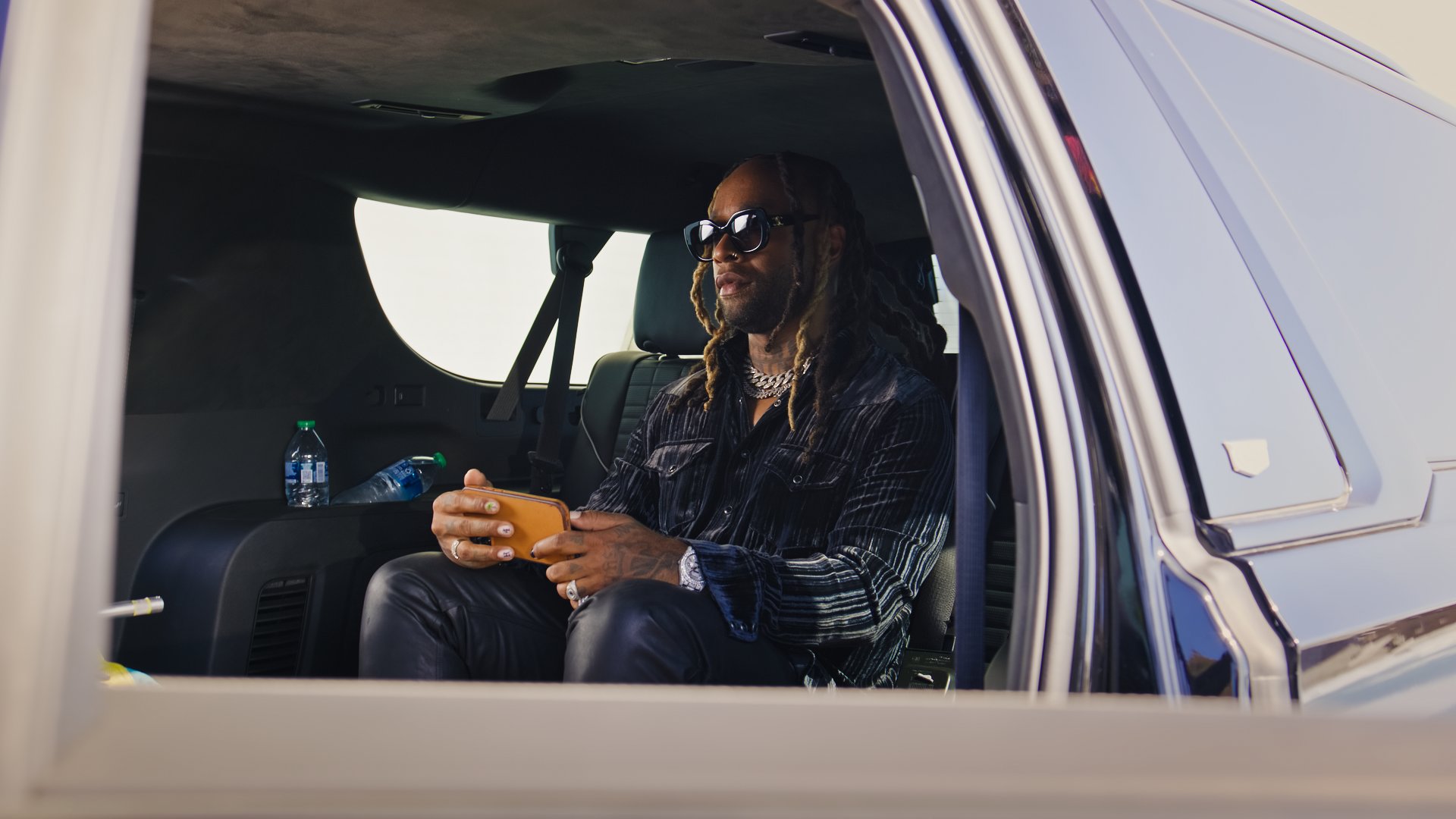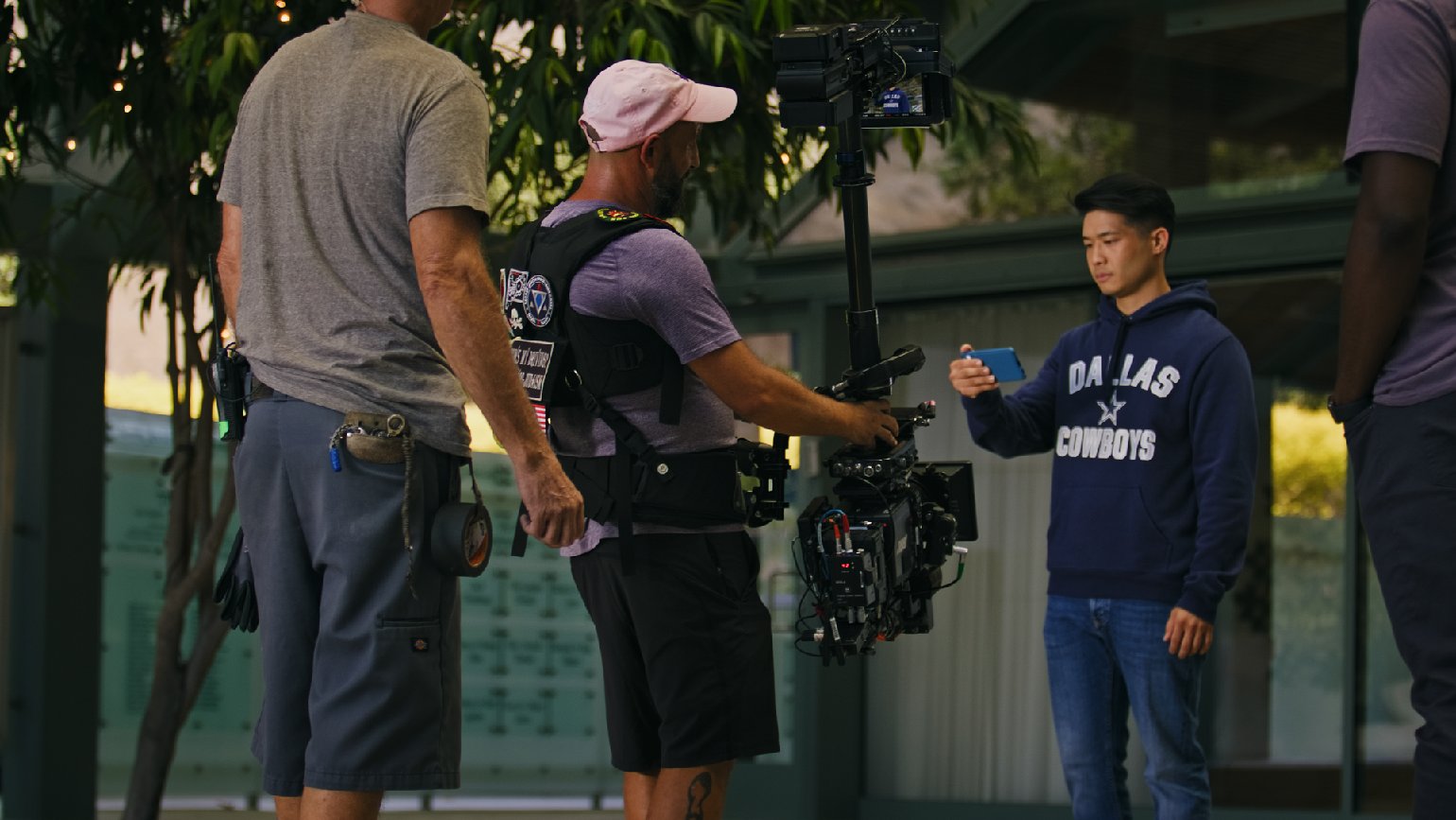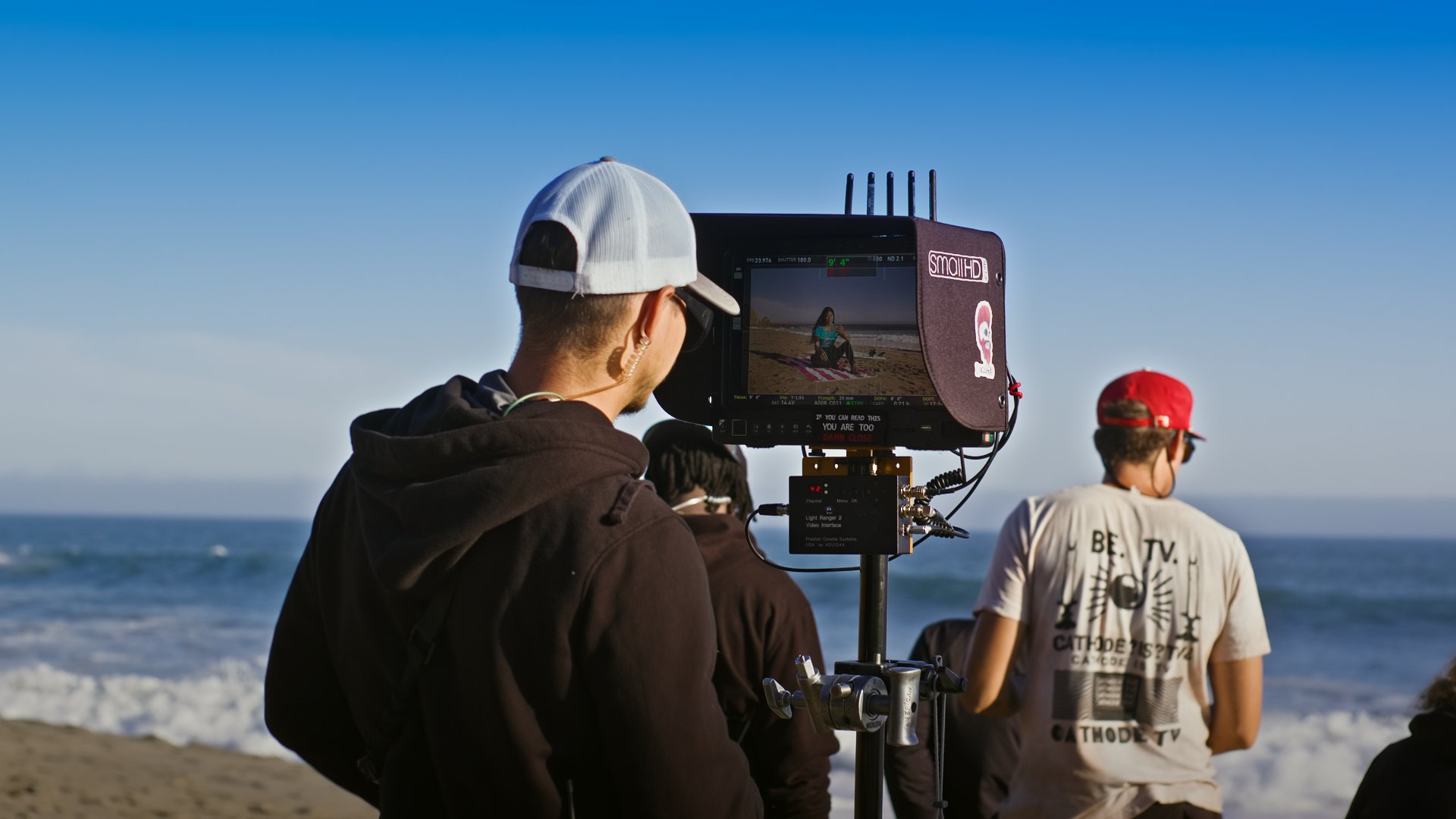 We shot BTS to document our fantastic time working with the NFL and all the great talent featured in our spots.
NFL+ APP LAUNCH & LOGO REVEAL
To create buzz we created dynamic logo reveal animation and paired it with in game calls and NFL originated sound design.  
PRESEASON KICKOFF
To showcase NFL+, our announcement spot shows fans watching their favorite game, serving as a reminder of how NFL+ is a staple for any football fan.
REGULAR SEASON ROLLOUT
ANTHEM SPOT
PRESEASON CONVERSION SPOTS
Our conversions contain innovative brand messaging while showing fans they can take football with them, wherever they are. 
CONVERSION SPOT
With our conversion spots, we were able to show off the NFL+ app and all of its cool features that football fans need for this season.
HOLIDAY CONVERSION SPOT
KICKING OFF THE SEASON WITH A BUZZ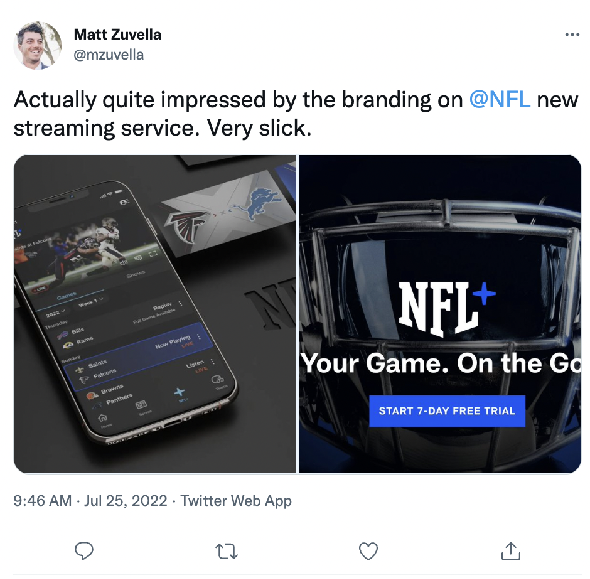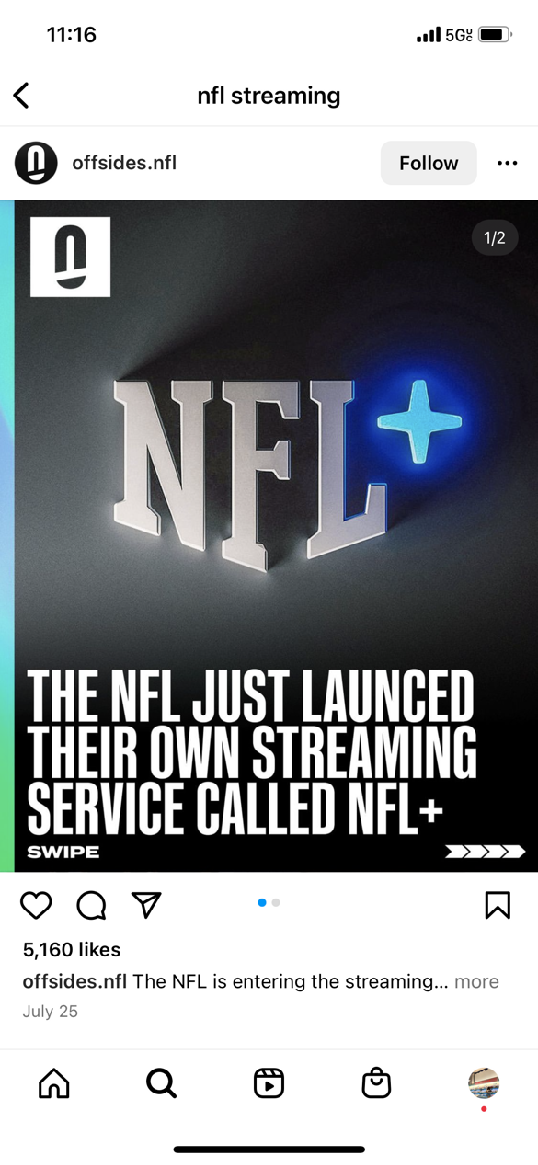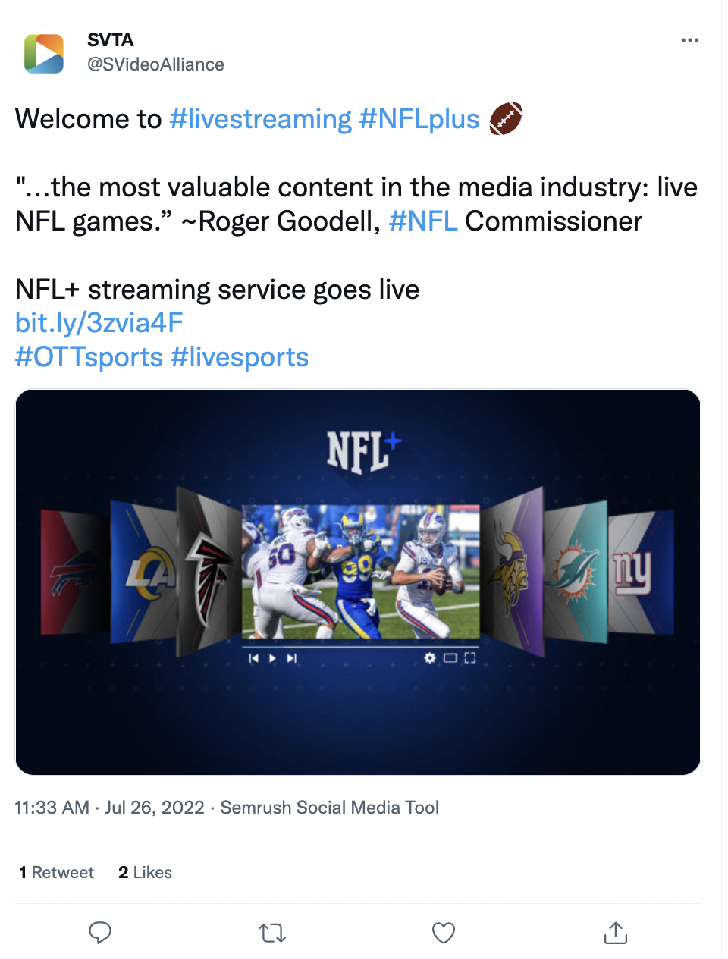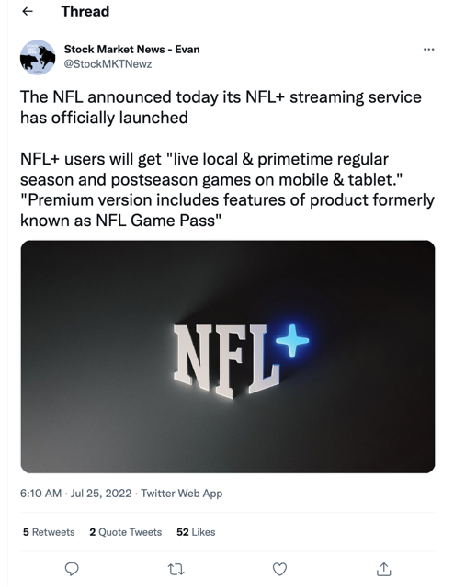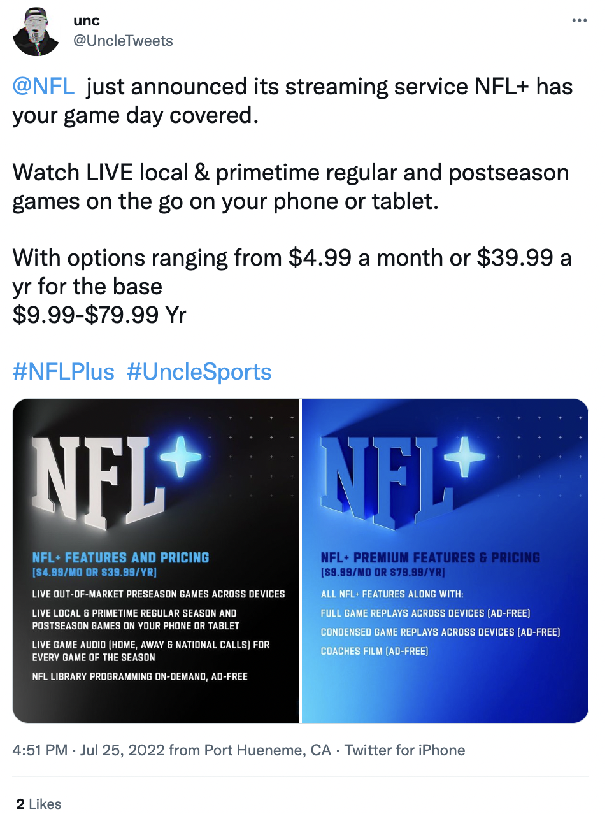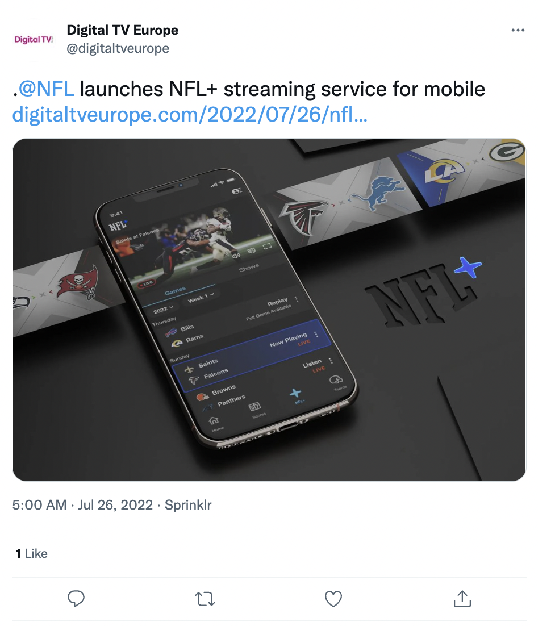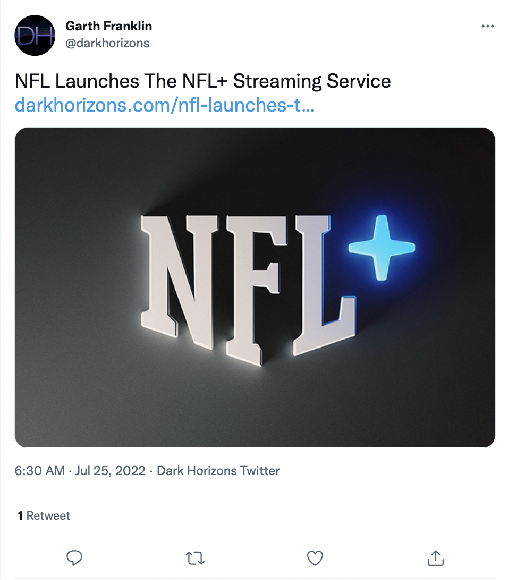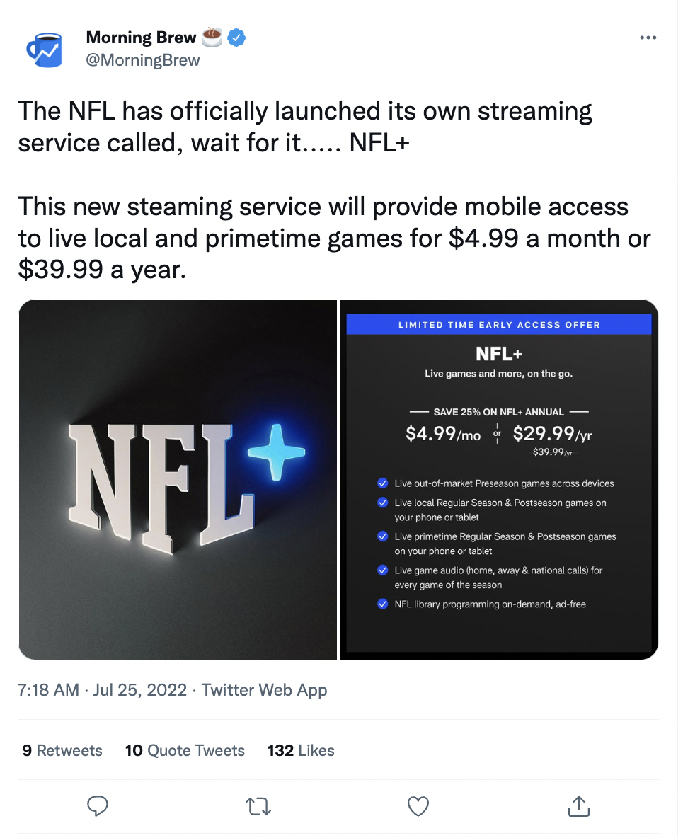 Stay in touch with your compadres